Best Arc.dev Alternatives For Hiring Freelance Devs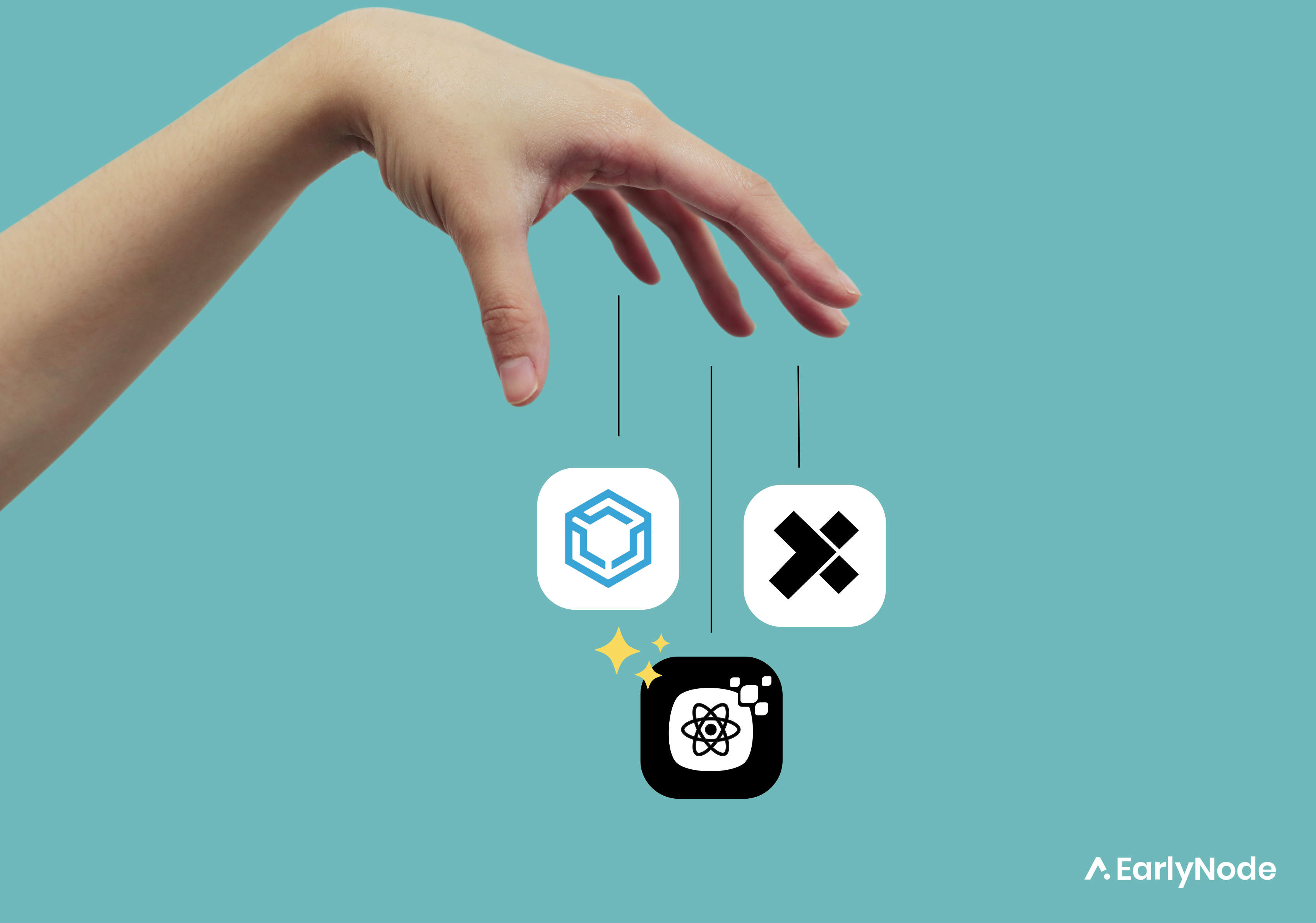 Arc.dev is a freelancing platform connecting businesses with developers for full-time roles. Whether you need extra support for your team or want to build a brand new software development crew, Arc.dev has got you covered. 
The platform simplifies hiring through strict vetting processes, ensuring you get access to the best freelance developers and engineers. By the end of this article, you should have a fair idea of other alternatives to Arc.dev and their offerings.
Why You Need Arc.dev Alternatives
Different platforms have their areas of expertise, such as mobile apps or web development. Others may offer more competitive pricing or better customer support. Ultimately, the decision of which platform to use hinges on the specific needs and priorities of your company
If you're interested in this type of service, you'll be pleased to know that other sites offer similar services to Arc.dev. However, each platform has unique pros and cons, specializing in a specific niche.
If Arc.dev doesn't seem the right fit for your hiring needs, finding an alternative that caters to your specific requirements is essential. With several options available, conducting thorough research before making a hiring decision that best fits your needs is essential.
Why You Should Consider Arc.dev Alternatives
Different hiring companies or individuals have unique needs and priorities, which can influence their platform selection.
For instance, you may value having more pricing options, such as setting rates directly with your chosen freelancer. Alternatively, you might find that Arc.dev's pool of freelancers doesn't meet your needs and budget, making it necessary to seek an alternative platform.
Essential Questions to Ask When Evaluating Arc.dev Alternatives
What is the scope of your project, and what specific skills are required?
Are you looking for developers from a particular geographical location?
Do you have any preferred personality traits for your developer?
What is your timeline and budget for the project?
Would you like a developer with a particular specialty?
When you're deciding which alternative site to choose, it helps to ask yourself a few questions. You'll want to find a platform that accurately answers your specific project needs and any other relevant information.
Top Arc.dev Alternatives for SaaS Business Owners
ReactSquad
ReactSquad is a platform that offers cost-effective solutions tailored to the specific needs of SaaS businesses, regardless of their size. ReactSquad aims to deliver exceptional value to its clients by providing transparent and flexible pricing options. This article delves into the platform's key features and advantages, emphasizing its commitment to talent diversity and industry specialization.
Pricing Structure:
ReactSquad adopts a transparent pricing model, with freelancers available at an hourly rate of $95. This approach allows businesses to manage their budgets effectively and gives room for direct negotiation with freelancers. By prioritizing affordability and flexibility, ReactSquad enables clients to maximize their return on investment.
Talent Pool Diversity:
Recognizing the importance of diverse skill sets and backgrounds, ReactSquad attracts top-notch freelancers from various domains. ReactSquad ensures that businesses gain access to the best talent available by fostering an inclusive platform. This diversity in technology skills promotes fresh perspectives and a comprehensive understanding of industry-specific challenges.
Industry Specialization:
ReactSquad stands out by catering to many industries, including tech, finance, and marketing. By specializing in these domains, the platform demonstrates a deep understanding of industry dynamics and offers tailored solutions. This industry-focused approach allows SaaS businesses to leverage freelancers with relevant expertise and experience.
Expertise for Any Project:
ReactSquad's freelancers have the expertise and experience to tackle projects of all sizes. Whether a small-scale task or a large-scale project, clients can rely on the platform's freelancers to deliver high-quality results. ReactSquad emphasizes the importance of matching clients with freelancers with the specific skills required for their projects.
User-friendly Interface:
ReactSquad has a straightforward and user-friendly interface. By visiting ReactSquad's website, you are provided with all the information needed to decide. The website flow is also clean, and a user-friendly approach enables businesses to get started promptly without needing extensive technical expertise or prior experience.
Toptal
With a very picky screening process, Toptal only accepts the top 3% of applicants in their respective fields. You can trust that the freelancers you hire from Toptal have the skills and experience to tackle any project. You can read more about Toptal here, where we compared Toptal and Turing.com.
Lemon.io
Lemon.io is a platform for hiring vetted and qualified developers, designers, and QA specialists. They use an intelligent matching algorithm to connect you with the right freelancers for your needs. Plus, they offer flexible payment options and a dedicated project manager to ensure your project succeeds.
Gun.io
If you're looking for a more personalized approach to hiring freelancers, Gun.io may be the right fit for you. They offer a dedicated account manager who will help you find the right freelancer for your project and support you throughout the process. Plus, their platform is easy to use and offers flexible pricing options.
Triplebyte
Triplebyte is a platform that helps you find top software engineering talent. They have a unique screening process that assesses candidates' skills and abilities, so you can trust that the freelancers you hire from Triplebyte are top-notch. Plus, they offer a money-back guarantee if you're unsatisfied with your hire.
X-Team
X-Team is a platform for hiring remote developers focusing on community and collaboration. They have a vetted pool of talent from all over the world and offer a variety of pricing plans to fit your budget. They offer support and resources to help you build and manage a remote team.
Andela
If you're looking for talented developers from Africa, Andela is worth checking out. They have a rigorous screening process to ensure that only the top 1% of applicants are accepted. Furthermore, their developers receive ongoing training and support, fostering growth and success within the community.
Gigster
Gigster is a platform for hiring teams of freelancers to work on complex software projects. They have a couple of project managers who will help you scope out your project and put together the right group of freelancers to make it happen. Moreover, they provide a user-friendly interface with various cost-effective pricing plans that fit any budget.
Factors to consider in an alternative platform
We're sure you understand the importance of having a reliable, affordable way to find top talent. Arc.dev has been a go-to platform for many years, but what do you do when you need to check out other options because of pricing, specific stacks, or other reasons known to you?
You should consider several features to ensure you find the best fit for your business needs.
Cost-Effectiveness
When choosing an alternative to Arc.dev, one of the things to consider is cost-effectiveness. As a SaaS business owner, you understand the value of working within a tight budget and getting the most bang for your buck. 
Finding a platform that fits your needs and your wallet is crucial. Luckily, several platforms offer flexible pricing plans, allowing you to find a plan that meets your needs without breaking the bank. Some platforms even allow you to negotiate directly with freelancers for the best rates.
Talent Pool Diversity
Diversity promotes inclusivity and brings fresh perspectives and ideas to your projects.
Look for platforms that attract talent from various backgrounds and locations, ensuring you have access to a wide range of skill sets and experiences. 
A diverse talent pool can help your business appeal to a broader audience and improve your reputation. A company that has diverse talents to fit customers' needs no matter the tech stack they are looking for.
When evaluating the diversity of a platform's talent pool, consider factors such as location, the various tech stacks available, and language proficiency. Some platforms even have features that allow you to filter search results based on these criteria.
Remember, a diverse talent pool can bring numerous benefits to your business, including increased innovation, creativity, and productivity. By prioritizing diversity in your search for an alternative to Arc.dev, you can ensure that you're building a team that represents a variety of perspectives and backgrounds.
Specialization and Industry Focus
When finding the perfect alternative to Arc.dev, one key factor you should consider is the platform's specialization and industry focus. You want to ensure that the platform you choose has a talent pool that specializes in the skills you need for your business and has experienced freelancers in your industry.
Why is specialization necessary? Well, it means that you're getting top-quality freelancers who know the ins and outs of your industry and can bring their expertise to your project. This can save you time and money in the long run. 
Ease of Use
Honestly, no one wants to spend hours figuring out how to use a complicated platform. When finding an alternative to Arc.dev, ease of use should be high on your list of priorities. You want an intuitive and straightforward platform so you can spend less time navigating menus and more time getting work done.
Look for a platform with a user-friendly interface and clear instructions on how to get started. Bonus points if they offer helpful tutorials and responsive customer support. The last thing you want is to be stuck with a clunky and frustrating platform.
Another factor to consider is the level of customization available. Can you easily tailor the platform to fit your unique business needs? The more flexible the venue, the more likely you'll be able to use it seamlessly in your workflow.
The importance of finding the right Arc.dev alternative for your SaaS business
Choosing a suitable alternative can save you a ton of money and connect you with the perfect developers for your project. This could be the difference between a successful launch and a failed attempt. 
Take a moment to consider the skills, location, personality traits, timeline, budget, and specialization you need to find the site that meets your requirements. This ensures the most bang for your buck and boosts the chances of a successful partnership with developers.
Making an informed decision 
Take your time evaluating the options and prioritizing your business needs and budget. 
Before making final decisions, consider a few key questions. What features do you need for your project? What's your budget? Do you require developers with particular specializations? 
Once you have an idea of your business requirements, research your options thoroughly. When choosing a platform, it's essential to consider a few things: cost-effectiveness, talent pool diversity, specialization, and ease of use. Look into each one and see which is the best fit for you!
Make sure to read the reviews and case studies, and if you have any doubts or questions before or after hiring the developer, don't be afraid to talk to the team. This way, you can choose based on what you need and can afford. 
Picking the right Arc.dev alternative can save you time, money, and headaches. So take some time to research and choose the perfect platform for your business needs—it's worth it.
Building a solid freelance team 
If you're a SaaS business owner, having a kickass freelance team can make a difference in your success and growth. By hiring talented freelancers, you can access specialized skills, knowledge, and experience that your in-house team might not have. 
Plus, freelancers are super flexible, so you can scale your team up or down based on your workload, making managing your budget and resources easy.
When assembling your freelance team, figure out what specific skills and expertise you'll need to achieve your business goals. This can include web development, UI/UX design, content creation, social media management, and more. Consider your team's size, project complexity, and timeline to determine how many freelancers you'll need and for how long.
If you're looking for some talented React developers, check out  ReactSquad. You can also check out specialized talent platforms like the ones mentioned in this article to find talented freelancers that match your needs. 
Review their portfolio and references and conduct interviews to ensure they match your project and team perfectly.
Creating a solid freelance team requires effective communication and collaboration.
Set expectations, have regular check-ins, and use collaboration tools like Trello or Asana to keep everyone on the same page. Most importantly, treat your freelancers like valued team members and foster a positive and collaborative work environment.
A weekly dose of insights to grow your SaaS.