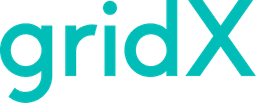 Providing React developers to
fast-growing startups in <7 days.
Get a developer embedded in your team, shipping code in <7 days
In-House team of engineers hyper-focused on React.js
100% risk-free 30-day trial period
Transparent Pricing: 75€/hour
Let us know your development needs, whether it's an individual developer or an entire tech team, we're here to help! A consultant will reach out to you to understand your requirements better prior connecting you to our engineering colleagues.
We typically arrange a call between your tech lead and our developer within 48h so that you can meet the person you will collaborate with.
Start your
Risk-Free Trial!
We offer a risk free 30-day happiness guarantee.

If you aren't happy the bill is on us.
Skills
We Offer
Specialised React Engineers for your Team
React
Next.js
JavaScript
TypeScript
Redux (incl. Redux Saga)
Styled Components
TailwindCSS
Remix
Specialized developers who are 100% focused on React.js
Fully-vetted talents who are fulltime employees at ReactSquad
Includes
30-day risk-free trial!
Flexible contracts
Simple pricing to suit

fast paced startups
Find Talent in 24 Hours
Within 24 hours you'll be ready to start working with your matched talent
Longterm Collaborations
We support our customers as long as they need us. 50% of our engagements are >12 months.
Cancel Anytime
Pay as you go, rolling weekly contract with no minimum commitment!
Flexible Contracts
Whether your requirement is part-time, full-time or you need to outsource an entire project, we can offer you a customized solution.
Expert Engineers
All of our developers were hired and get personally mentored by a Senior Engineer from a Silicon Valley Unicorn.
Time-Zone Overlap
Our globally distributed talent pool is available to you with a working time overlap of 4 hours daily, for easy collaboration.
How can we help?
We are here to help with any questions you have
about plans, pricing & services
Get the Engineering Power your Startup deserves, up and running
in <7 days.
We are part of the
EarlyNode
family.
2023 ReactSquad. All rights reserved.