The Best Countries To Find and Hire Remote Software Developers in 2023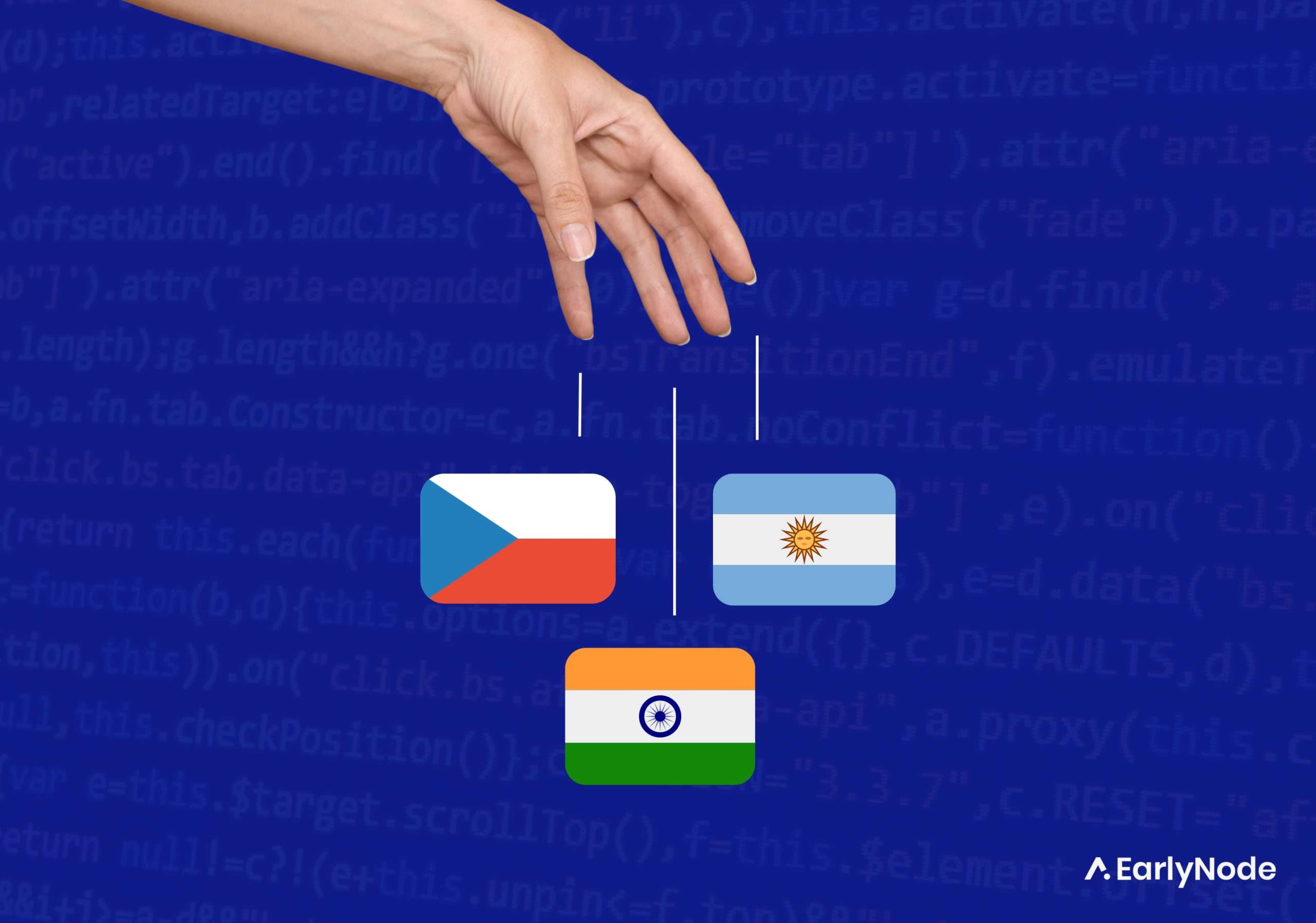 The IT services outsourcing market is projected to grow to $937.67 billion by 2027. 
While it's good to hire locally, savvy SaaS founders know why outsourcing software projects is appealing. In our post-pandemic world, remote work in the tech industry is no longer just a trend but the norm.
It's more than just the convenience. By tapping into the tech brilliance of certain countries, you're looking at cost savings, timezone flexibility, and access to quality work at a wallet-friendly rate. 
So which countries give you the best chance of getting all the benefits above? Keep reading to find out our top picks of countries to hire remote software developers—and why. 
7 Benefits of Outsourcing Software Development 
#1 Cost efficiency
 You enjoy lower overheads; no need for additional office space or equipment. Secondly, developers in countries with a lower cost of living charge less than their counterparts in more expensive regions. Plus, you get to either avoid recruitment, benefits, training, and retention costs or keep them low.
#2 Access to a global talent pool
You can easily find experts for niche technologies, specific project requirements, or practically any tech field. The sweet thing about hiring teams from different backgrounds is that they bring unique insights and innovative solutions during discussions.
#3 Flexibility and scalability
Outsourcing allows you to scale your team size up and down based on project needs without long-term commitments. Plus, when you have developers working in different time zones, you're potentially getting 24-hour development cycles and work done round-the-clock.
#4 Focus on core competencies
Outsourcing allows your in-house team to concentrate on core business activities and strategies, which means no need to divert attention to hiring and managing an internal development team.
#5 Time-saving
Onboarding and training is an investment. It takes time. And if time is what you don't have, you can typically begin your projects faster through outsourcing than it would take to recruit and onboard new employees. 
Multiple aspects of a project can be developed simultaneously by different outsourced teams.
#6 Decreased time-to-market
Your product can reach the market faster with efficient workflows and round-the-clock development. Faster release cycles can give businesses an edge over competitors.
#7 Stay updated with the latest technologies 
Outsourcing agencies often invest in training their staff in the latest technologies to stay competitive. Another upside is that external teams can introduce new tools and innovative practices unfamiliar to your in-house team.
The Top 12 Best Countries To Hire Remote Software Developers
Here are our top picks in alphabetical order. 
Argentina
Argentina is becoming the top in Latin America for tech skills. Their professionals are in big demand worldwide because they have excellent language skills and work well with others.
According to the Argentine Chamber of the Software Industry (CESSI), there are around 114,000 developers in Argentina. Still, this number is predicted to quadruple by 2030.
In the last ten years, major international tech companies, like IBM and Oracle, have been outsourcing their software development in Argentina. That's because of the impressive skillset of Argentinians in computer programming, mobile development, and app creation. 
The Coursera Global Skills Index 2023 ranks Argentina 3rd (93%) in Latin America in programming skills. The report also states that Argentine learners plan to double their investment in tech skills, highlighting the country's IT sector potential.  
Time zones: ART, UTC-3:00
Top programming languages: Java, Python, SQL
Czech Republic
The Czech Republic is a big player in the global IT landscape, coming in 9th position in the International Olympiad in Informatics (IOI). Cities like Brno produce over 15,000 STEM graduates annually, adding to the country's vast talent pool of around 200,000 IT professionals. 
Czech engineers are excellent at developing complex web and mobile software. Many companies in the Czech Republic use programming languages like Java and JavaScript, and there's a massive demand for such skills. Plus, many people in the Czech Republic speak good English, which makes it easy to work with them from other countries.
Overall, the Czech Republic has become popular as one of the fast-expanding tech and gaming hubs, making it an ideal outsourcing destination.
Time zones: CET, UTC+2:00
Top programming languages: Java, PHP, C
India
India's IT industry has grown a lot in the last 30 years and is now worth $149 billion. A big reason for this growth is that many software engineers can do IT jobs cheaply. For example, you can hire a programmer in India for about $25-40 an hour. 
India has a workforce of around 6 million people in the IT industry. No wonder they are a top choice for outsourcing tech projects. In fact, India holds a 62% market share of outsourced tech jobs in the USA.
But there are also challenges when working with India. First is the low quality of work, especially from self-taught people. There are also concerns about data protection and privacy. And, because of the time difference and distance, it can be tricky to coordinate projects.
While many people in India speak English, their local accent is different, which makes communication challenging. But overall, Indians are easy to work with. 
As the Indian tech industry is expected to keep growing by 11% until 2028, it will remain a popular place for tech outsourcing.
Time zones: IST, UTC+5:30
Top programming languages: C++, Java, Python
Nigeria
You hardly hear of African tech advancement in the media, but Nigeria has recently changed that trend with a thriving tech ecosystem. According to Startup Genome, over 450 startups and 89,000 software engineers are in the country. 
Many Nigerians speak English, which makes working with English-speaking businesses easy. Nigerian developers excel in fintech and proptech (property technology). 
Hiring from Nigeria can be a budget-friendly option for companies looking for good tech solutions. Still, you might have to deal with connectivity and speed issues due to poor internet speeds.
Time zones: WAT, UTC +1:00
Top programming languages: Java, Python, SQL
Poland
Poland has emerged as a powerhouse in software development. HackerRank ranks Polish programmers 1st in Java proficiency and 3rd among the most skilled programmers worldwide, with an impressive score of 98%. 
Poland has over 430,000 software developers. Warsaw and Krakow are home to many tech companies working on technologies like virtual reality. Its tech talent is attracting giants like Google and IBM to open research centers in the country.
Being in Europe, Poland is in a good time zone to work with other European countries. About a third of Poles speak English, a big plus for businesses.
Poland also has strict data protection, security, and intellectual property laws, making it a safe place for foreign companies to work with. These factors make Poland a top choice to outsource tech work, although the professionals might not have as much experience as some from the West.
Time zones: CET, UTC+2:00
Top programming languages: TypeScript, Python, Kotlin
Romania
Romania is quickly becoming a popular hub in Eastern Europe for IT services, with the sector growing at 13.4% annually. Thanks to their strong focus on STEM, Romania has about 200,000 software engineers. According to this report, Romania has the highest number of certified IT specialists in Europe. Many of these techies can speak multiple languages, including English, French, and German. 
At HackerRank's programming challenge, Romanian developers were ranked 20th globally with an impressive score of 81.9. The country is among the top 5 in Eastern Europe for companies to hire tech services at a decent cost. You can hire a developer in Romania for about $45-85 per hour, a pretty good deal in the region.
One thing to know: Romania doesn't have as many tech experts as in bigger countries. But it's still a good choice because of the country's surge in foreign tech investment.
Time zones: EET, UTC+3:00
Top programming languages: JavaScript, Java, C++
Singapore
According to the State of Octoverse Report, Singapore ranked 2nd in 2019 and 2020 for the increase in contributors on the GitHub platform. By 2021, the number of contributors skyrocketed by over 40% to 527,746. 
There are around 200,000 ICT jobs in the country, and Startup Genome lists about 220 tech incubators and 4000 startups in Singapore. Beyond the numbers, Singapore has a thriving tech sector. The Global Startup Ecosystem Report ranks the Singapore tech ecosystem 8th globally and #4 in fintech.
As of 2023, the average monthly salary for a junior software engineer in Singapore is 4200 SGD, while senior developers earn around 21,900 SGD monthly. But it's important to note that living in Singapore can be more expensive than other places nearby in Southeast Asia.
Time zones: SST, UTC+8:00
Top programming languages: SQL, Java, C#
The Philippines
The Philippines is a top-tier tech outsourcing hub in Asia, known for being affordable and for speaking English well. The country's IT industry, valued at $3.2 billion and employing around 200,000 programmers, specializes in cloud solutions and cybersecurity.
The Philippines has over 1.5 million people working in the outsourcing industry. ITBAP suggests this could become even bigger, bringing in more than $50 billion in revenue.
The 7N Executive Brief Outsourcing report lists the Philippines as one of the top 3 global offshoring locations due to its high English literacy rate and ICT talent pool. However, the timezone overlap between the USA and European countries makes collaboration and communication difficult. 
Time zones: PHT, UTC+8:00
Top programming languages: Ruby on Rails, PHP, ASP.NET
Ukraine
Ukraine is a popular destination for tech startups. Despite the ongoing conflict, their tech industry keeps growing. The country's educational system produces over 130,000 developers annually. 
HackerRank says Ukrainian developers are #1 in cybersecurity competitions and consistently rank globally for skills in C++. One great thing about Ukraine is its time zone. It matches up well with the working hours of many European countries and the eastern part of the USA.
Ukraine is an excellent option if you are looking for high-quality tech work without spending too much. 
Some tasks can be done for as low as 40 EUR per hour, which is a good deal considering the talent of the developers.
Tech giants like Google, Samsung, and Amazon have R&D centers in Ukraine. And guess what? Famous tech products like WhatsApp, Grammarly, Gitlab, and Solana have Ukrainian founders or co-founders. It goes to show the impact of Ukrainian tech people in the world.
Time zones: EET, UTC+3:00
Top programming languages: Ruby on Rails, C++, SQL
Vietnam
Vietnam is quickly emerging as a key IT outsourcing hub known for its affordable and talented tech professionals. Annually, the country produces 80,000 IT graduates, many of whom are fluent in English and trained in fields like Blockchain, IoT, and machine learning.
According to a report by TopDev, Vietnam has around 400,000 IT engineers, with over 50,000 new IT graduates entering the market each year.
Vietnam has many positive points for IT outsourcing; however, foreign companies might have to deal with challenges like time zones, language barriers, and cultural differences. 
Time zones: ITC, UTC+7:00
Top programming languages: C++, Java, SQL
Hire Available Remote Software Developers With Reactsquad
If you're looking to hire remote React developers for your next software project, you may consider ReactSquad. Here's why:
We are a boutique React.js agency for SaaS startups. Our developers are spread across the European and USA time zones. This means they can easily work with your schedule. No more waiting!
You can start with a ReactSquad developer embedded in your team, shipping code in less than 7 days—no hidden charges. 

Visit our website here to get started today.
A weekly dose of insights to grow your SaaS.