How Startups Can Overcome Competition For The Best Tech Talent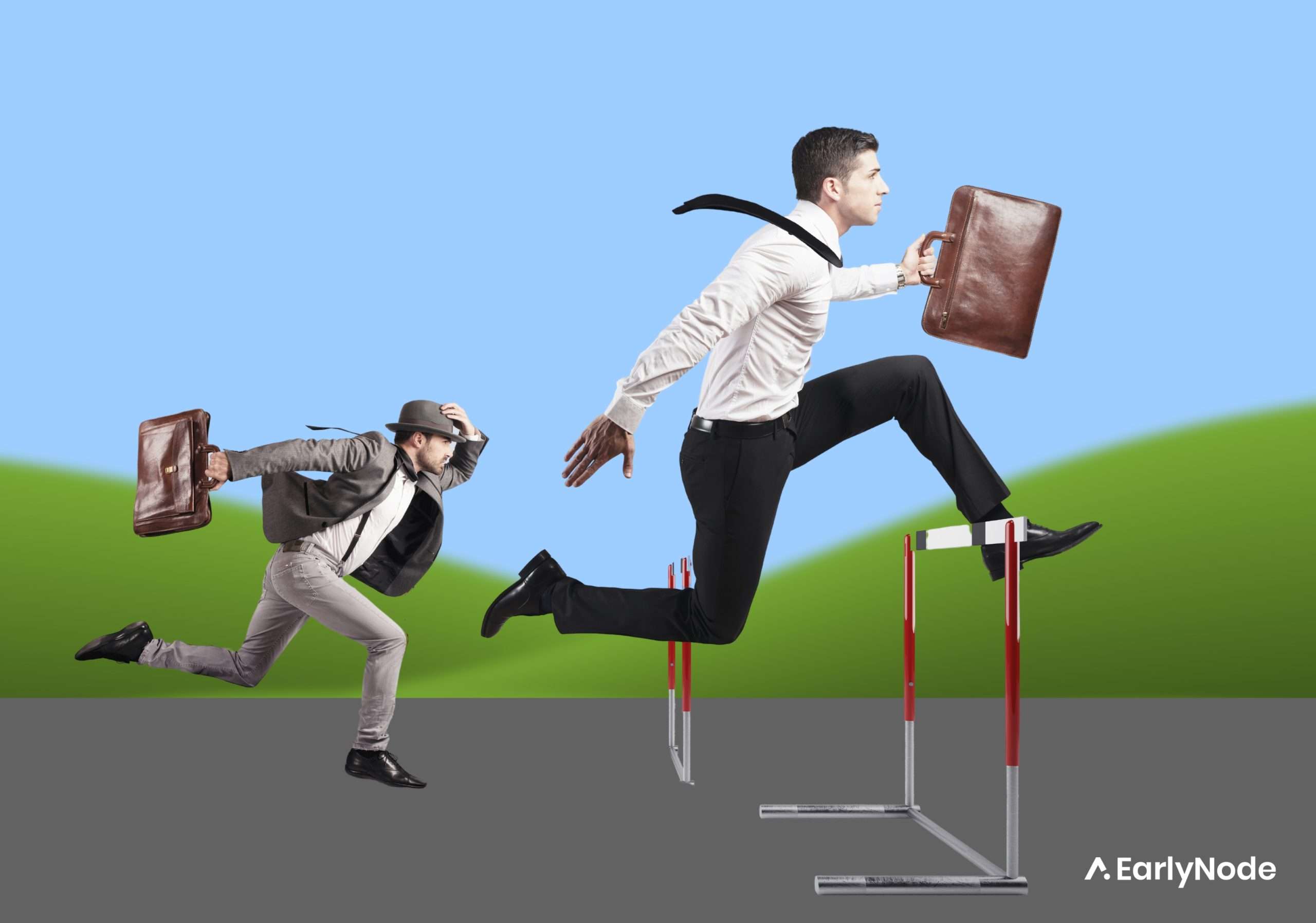 The tech industry's super competitive, and everyone's hungry for top-tier talent. Especially if you're a startup, you're likely elbowing your way through the crowd, trying to come up with a way to attract the best in the industry.
But it's not just about finding star players; it's about making them want to join your team.
So, in this article, we're diving into innovative tactics to not only reel in the best tech talent but also make them excited about working for you long-term.
Why Developers Like Working for Big Tech Giants
Many developers find it hard to resist working for a BigTech giant like Google, Amazon, Facebook, Apple, or Microsoft. You can't really blame them. It comes with a lot of benefits. Let's look at some of them.
Pros of working for Big Tech
1. Abundant Resources: These tech giants have a ton of resources, from world-class experts, advanced tech tools, and huge databases to extensive infrastructure to work with.
2. Brand Prestige: Let's face it, having a name like Amazon on your CV is like having a little crown emoji next to your name. It's a big advantage and can be a validation of the level of quality the developer is.
3. Career Growth: Given their size and influence, big tech companies have many roles across many departments and fields, presenting opportunities for cross-department moves, promotions, or even international transfers.
4. Compensation and Perks: Think massage rooms, gyms, health and dental coverage, retirement plans, and other such perks. That's besides the attractive salaries, bonuses, and stock options many of them offer.
Despite the perks and huge salaries, some top developers still leave these big companies for smaller startups because of the downsides. Here are a couple of reasons:
Cons of working for Big Tech
1. Feeling Invisible: In such large companies, individual contributions can sometimes feel diluted, and employees might feel like a small cog in a vast machine. Pedram Keyani, a former director of engineering at Facebook, said he left "to join a smaller company where he could help forge a company's future".
2. Work-Life (Im)Balance: Sometimes, it feels more like "Work hard, work harder, what's a weekend?" Due to the scale and impact of their projects, the work can be intense, leading to long hours and potential burnout. This can sometimes clash with the idea of work-life balance.
3. Culture Fit: When corporations grow, their culture can become a mix of many mini-cultures. While they might boast an inclusive, dynamic culture, it's not everyone's cup of tea. That was the exact reason this Redditor quit Microsoft.
4. Politics and Bureaucracy: As with any large organization, there's a higher chance of office politics and bureaucracy. Decision-making can be slow, and numerous approval levels may be needed for some initiatives. Politics can play heavily in promotions and pay raises. Don't take our word for it. You can check out this Quora thread about people's real-life experiences. 
Top Tips to Attract Top Developers to Your Startup in a Competitive Market
So now you know that highly skilled developers are open to work for your startup. But with other startups also competing for the same top talent, you need the right strategies to tip the scales in your favor.
Go beyond the money: spice up your compensation package
Let's face it. If you try to compete with Facebook and Google on salary, you'll almost certainly lose. The average salary at Facebook is $128,000; at Google, $124,000; at Apple, $133,000.  And that doesn't include bonuses! At Google, when everything is included, the total median compensation is a whopping $279,802!
While the titans can hand out big paychecks and impressive benefit packages, you can offer something they can't. 
For example, the opportunity to work on a challenging and impactful project. Top players crave work that will make a difference in your company's performance. Set big goals for them and then get out of the way, aka no micromanagement. They may choose a different path than you, but as long as they deliver results, give them the space to maneuver.
You could also provide a better work-life balance. How about a 4-day work week or maybe a 6-hour day?
Build and market your company culture
Company culture is now the number 1 reason employees choose to work with a company. So, when hiring, show off the culture. 
And we're not just talking fancy coffee machines or ping-pong tables. Think flexible hours, the freedom to work from anywhere, or maybe your company's community initiatives. Here are a few ideas:
1. Website Content: Take a page from Buffer's playbook. Splash articles or dedicated sections that delve deep into your unique work culture. Maybe you're all about having a four-day workweek or big on charity activities.
2. Culture Deck: This document paints a picture of your company's values, office buzz, and future direction. It's a sneak peek into your company's heart and soul for anyone eyeing a spot on your team. You can take a cue from Netflix's famous culture deck. 
3. Social Media: Use platforms like Instagram and Twitter to showcase your company's work and fun sides and the impactful work you do. LinkedIn even provides a tab to showcase this in Company Pages. Let potential hires see that your office is more than just cubicles and routine tasks. 
Invest in your employer brand
Just as your product has a brand, so does your company as an employer. Think of your company's employer brand as its own product – a reflection of the work-life you offer.
Research shows a strong employer brand can attract top talent, reduce hiring costs, skyrocket job satisfaction, and boost productivity. 
This is about projecting that culture to the outside world. Serve up real, raw stories to help prospective candidates visualize what it's like to work at your organization. Involve and empower your employees as they are your most credible and influential ambassadors. Candid videos of your standout employees describing their work can be very effective.
Provide opportunities for growth
Your rising stars expect more challenges, growth, and skills. Talk to them about their dreams and ambitions. Give them assignments that stretch their limits and boost their skills. 
Don't just save feedback for annual reviews; keep it regular (at least monthly). Offer to invest in their continuous learning. Cover courses or even foot the bill for developer conferences and meetups. Let them network and bring that energy back to the office.
There are many ways to hire the right talent for your software needs. One way to do that, especially if you don't have time, is by recruiting specialized agencies.
Benefits Of Hiring Developers From Specialized Agencies
Specialized agencies might be the solution if you're gunning for a surefire win. Let's dive into why they're your best bet.
1. Specialists over generalists
Specialized agencies offer professionals with niche expertise in the software development world. Whether you need an expert in blockchain, augmented reality, or a specific tech framework like Javascript, these agencies have devs who are top dogs in that particular technology. 
2. Vetted devs
Think about the countless hours saved in recruitment processes, interviews, and technical assessments. Specialized agencies take this burden off your shoulders. They rigorously vet their developers, ensuring that only the very best make it to their roster. 
In effect, you're guaranteeing yourself access to top-tier talent that has been thoroughly tested and proven.
3. Experience
While freelancers or new in-house recruits come with personal experiences, agencies come with combined experiences. Their collective knowledge becomes a treasure chest of insights from successful projects and challenges. Tapping into this combined experience helps you avoid pitfalls and adopt best practices in your project.
4. Creativity
Many people think that technical professionals lack creativity. The most groundbreaking solutions are born from a blend of technical prowess and creativity. Given their exposure to countless projects, agency devs usually have a unique creative flair for problem-solving. Their diverse experience is your ticket to innovative and effective solutions.
5. Scalability and flexibility
One of the advantages of tapping into specialized agencies is the ease of scaling your team based on project requirements. Instead of being restricted by the limited number of in-house developers or the unpredictability of freelancers, agencies provide a pool of talent you can access as needed. So you can ramp up for larger projects or scale down, ensuring you're cost-efficient and allocating resources appropriately. 
6. Holistic project management
These agencies aren't just a talent marketplace; they often provide other services to let your project run smoothly from conception to deployment. Their approach means there's cohesion and clear communication, leading to fewer misunderstandings and delays. 
If you're thinking about hiring React developers for your project, ReactSquad is a great choice.
We are an agency hyperfocused on React.js projects for SaaS startups. Our expert developers are spread across the European and USA time zones. This means we're always in sync with your schedule!
With a ReactSquad developer embedded in your team, you can hit the ground running, shipping code in less than 7 days—no hidden fees. There's also a 30-day risk-free guarantee. 
Visit our website here to get started today.
A weekly dose of insights to grow your SaaS.