Top 5 Instantly Alternatives To Consider in 2024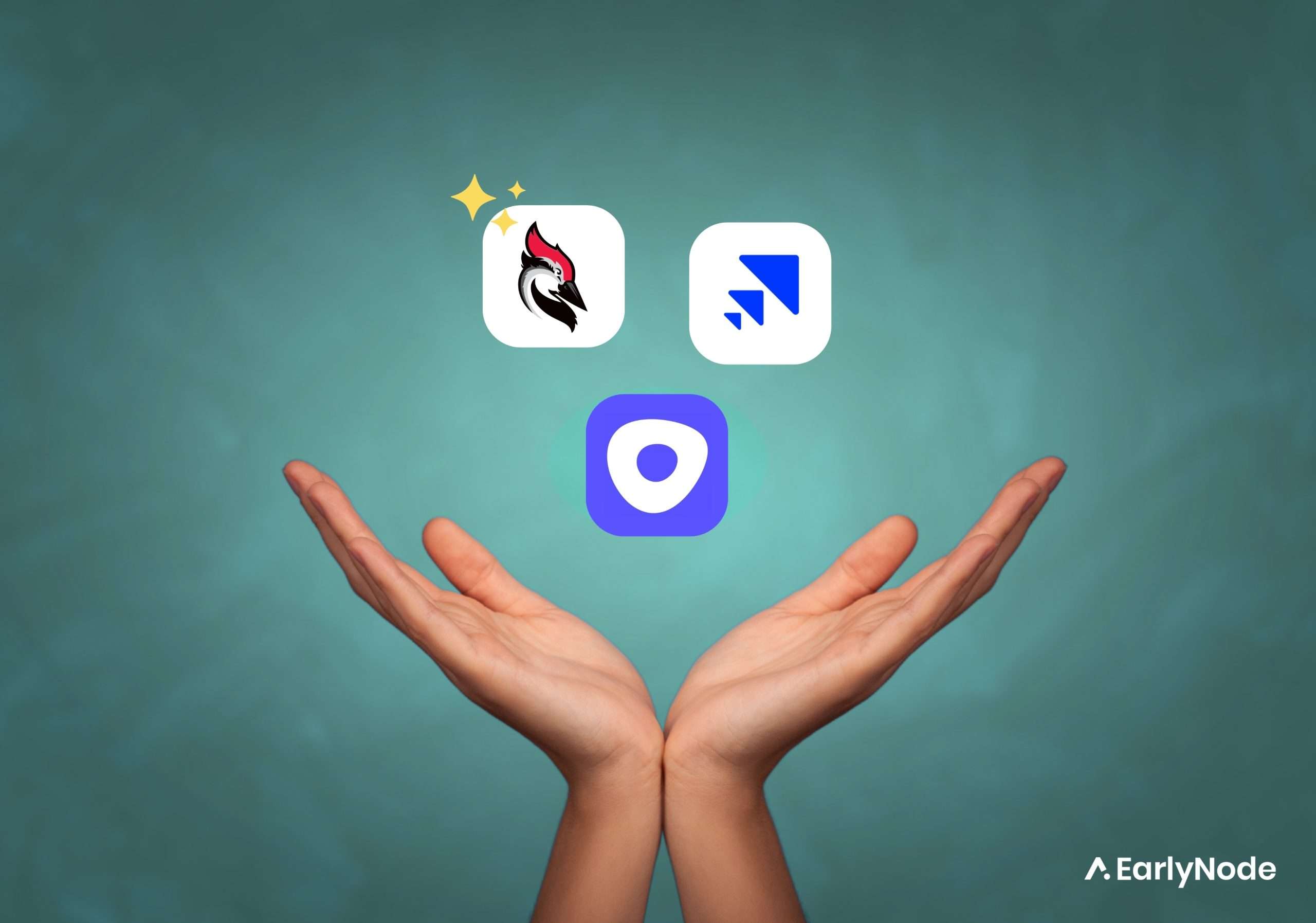 A lot of folks love using Instantly for their cold email outreach because it's user-friendly, lets you have unlimited inboxes and email warmups, and is rather affordable.
But it's not all sunshine and rainbows. Some people have had problems like missing data, a basic CRM, and just not enough integrations. That's got some customers looking for other options.
In this article, we've whipped up a list of the top five alternatives to Instantly with features and functions that will get you rolling in no time. 
#1 Lemlist
Lemlist is a cloud-based cold email tool that uses AI for lead-generation campaigns.
With Lemlist, you can send automated cold emails that are customized for each recipient, reducing the chances of your emails ending up in the spam folder.
You can also set up automated follow-ups tailored to each email. Whether it's for email marketing or sales campaigns, Lemlist provides the tools you need to succeed in your sales and telemarketing efforts.
Top Features
Lemwarm: Lemwarm is Lemlist's email warmup tool that lets you connect with fellow Lemlist users using custom emails and sends automatically generated personalized emails. It even handles your replies automatically.
Automated Follow-up: Stay in touch with your clients effortlessly, all while maintaining that personal touch. You can personalize the follow-up messages and even set the timing between each message to suit your needs.
CRM Integration: Make the most out of your CRM software and level up your relationships. Lemlist makes it a breeze to connect with popular CRM tools like Salesforce and Hubspot.
Cons
Expensive. 
Some users have mentioned issues with their customer service.
No LinkedIn integration in the Email Outreach plan.
Pricing
Email Outreach plan costs $59 per seat per month. A 2-week free trial is available. 
#2 Mailshake
Mailshake is more than just another email automation tool. It's a complete sales engagement platform that gives sales and marketing teams the power to build and automate different pipelines and funnels for sorting, nurturing, and eventually winning over their best prospects.
Mailshake brings together many of the key features that businesses require to effectively automate and handle their marketing efforts, all in one user-friendly system.
Top Features
Automated follow-ups.
Impressive analytics features.
Data Finder: Allows you to filter and search for the contacts of prospects by specific role, location, or company.
Cold Calling: You can call contacts with VOIP. Allows you to record the call and make notes while a call is ongoing.
Cons
No free trial. Plus, you've got to commit for a year.
Support is often slow or delayed.
A bit of a learning curve for new beginners.
Pricing
The Email Outreach plan is $58/user/month billed annually, meaning a minimum cost of $696.00 for one year.
#3 Outreach.io
Outreach is a sales engagement platform that helps businesses and sales teams close deals faster. As the name suggests, it is built to boost your outbound sales efforts. 
But Outreach isn't just for outbound sales – it's versatile. You can use it for account-based sales, inbound sales, and even recruiting. Managers can track deals and sales performance using detailed reports for strategic planning.
Top Features
Detailed analytics features
Always On Assistant: Outreach automatically serves up crucial data and insights about the leads you're in touch with. So when a sales rep reaches out to a lead, their file is already at their fingertips. Outreach keeps this info up to date by pulling data from your CRM and email.
Cons
Can be expensive for small teams as only annual pricing is available.
Complex user interface, which requires a learning curve for beginners.
Pricing
Outreach doesn't list pricing on their website. They prefer to give you the details after a demo. But as of now, Outreach comes in at an annual rate of roughly $100 per month per user.
#4 Woodpecker
Woodpecker is your go-to tool for email marketing and follow-up campaigns. You can send emails from both Gmail and Outlook, and it helps you track, customize, and automate your outreach efforts.
Woodpecker also lets you connect with your audience more effectively through various channels, like LinkedIn.
Top Features
Email warmup feature
Integrates with lots of 3rd party software
Free email list verification & validation
A/B testing
Cons
Less detailed analytics
Can get pricey with add-ons
Pricing
Woodpecker's Cold Email plan is $54 to contact up to 1,500 prospects monthly. 
#5 Saleshandy
Saleshandy is the cold email tool you need to supercharge your outbound campaigns. It allows you to have unlimited sending email accounts and email warm-ups to make sure your emails land in your prospect's inbox. That means maximum deliverability and a good domain reputation.
Saleshandy also comes packed with cold emailing features like A/B testing, LinkedIn prospecting, and even writing assistance.
Top Features
Email tracking and automation
Lots of 3rd party integrations
Unified inbox to keep your emails in one place.
Cons
Basic analytics tool
Pricing
Saleshandy has 4 pricing tiers:
Outreach Basic: $36/month
Outreach Pro: 99/month
Outreach Scale: 199/month
Outreach Scale Plus: 299/month
Conclusion
When it comes to picking the right cold email tool, it's all about making sure it aligns with your goals, budget, and the scale of your outreach. Don't forget to make the most of those free trials and demos when they're available, and always consider factors like deliverability, ease of use, support, and scalability.
The tools listed are packed with a ton of features to make your cold email campaigns as smooth and efficient as possible.
But bear in mind that your strategy, messaging, and who you're reaching out to are just as important. The tools complement your email outreach efforts but are not magic solutions for all your email marketing challenges.
A weekly dose of insights to grow your SaaS.