📋 User Onboarding Checklists: Set Your Users Up For Success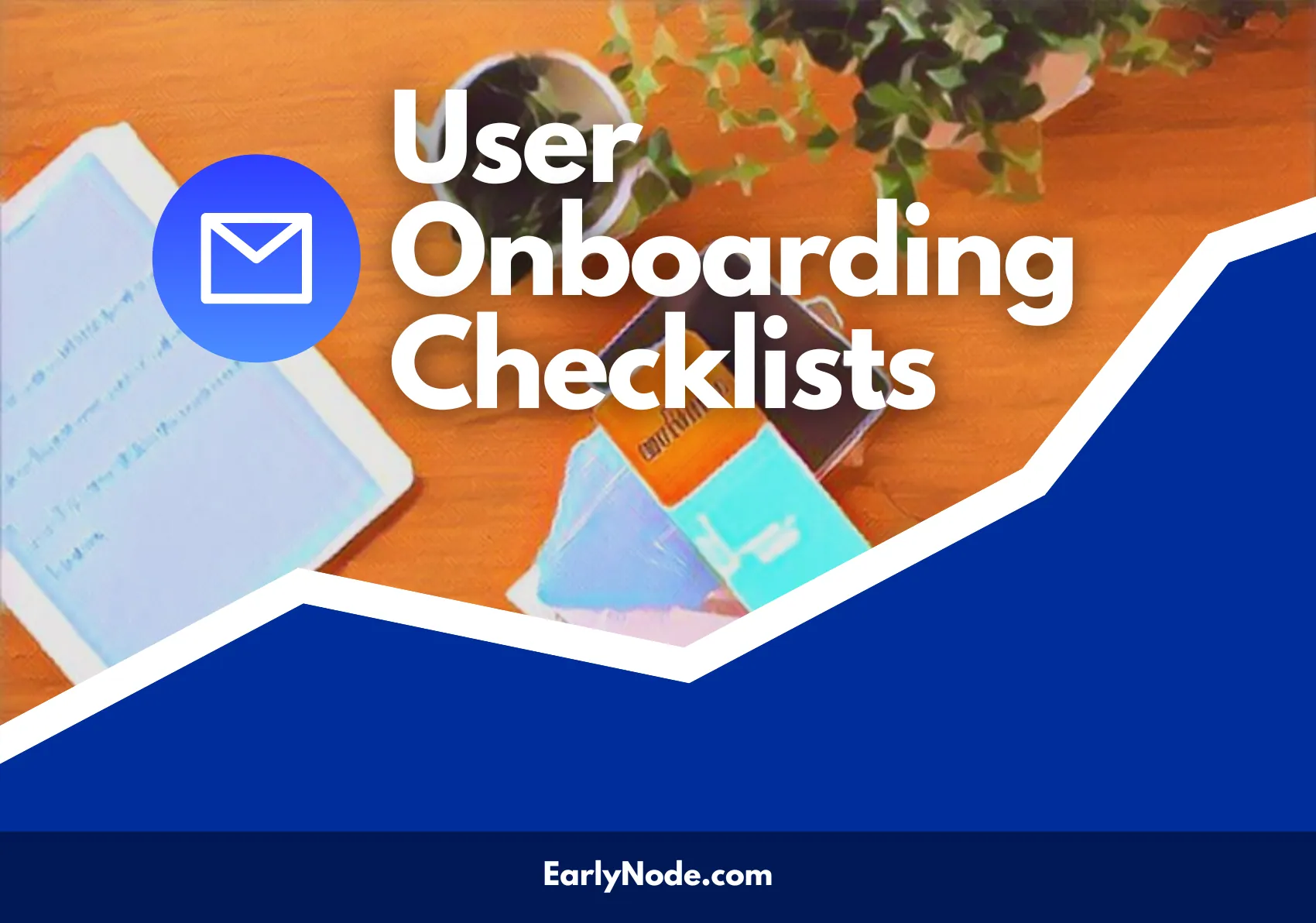 In today's email:
How to help newly acquired users get more out of your product.
How investing in user activation can decrease customer acquisition costs.
How Calendly uses a simple onboarding checklist for slick and smooth user activation.
---
🚨 Problem
SaaS companies pump money into customer acquisition but activation rates remain low
SaaS companies often make the mistake of investing too much time and money in user acquisition without tracking and improving user activation.
As a result, 83% of SaaS users never convert from free trials to paid plans. 
This leaves companies with low activation rates, high CAC, and a heap of wasted opportunities.
 💡 Solution
User Onboarding Checklists
A principle called the "bowling alley framework" states:

Helping users discover your product's value faster = more paying customers.
How can you do that? User onboarding checklists are one method. 

Onboarding checklists are essentially a sequence of tasks that new users are asked to perform. These tasks are designed to make them realize your product's actual value.
Checklists are a pretty easy feature to build and can improve your retention and trial-to-paid conversion rates.
Even though this strategy is low-hanging fruit, less than half of B2B companies use onboarding checklists to boost their activation rates.
Let's take a look at how it works. 
🏁 Micro Case Studies
Calendly – Simple onboarding
Calendly lets you schedule meetings ten times faster and more easily. When users sign up, Calendly asks them to connect their calendars and set up their booking page.
The whole process is managed with a simple user onboarding checklist. Here's how.
The Playbook
3-Step onboarding: Calendly uses three simple steps to get users to grasp its value in under 5 minutes.
No extra elements: To give users a frictionless experience, Calendly avoids any additional elements or guides once you follow the steps.

Quick & persuasive: Calendly uses quick, ready-to-use meeting links and booking pages to ensure users complete these tasks fast. They also use a progress bar (more on that in a moment). 
From connecting your calendar to scheduling your first event, Calendly makes it as smooth as it can get for new users.
They also don't bore their users by over-explaining everything their product can do: no extra settings, no advanced features, no complexity.
🔑  Key Lessons
#1: Identify your activation task
Find the critical tasks that bring the most value to your user quickly. For example, for Calendly, the primary activation task is when a user books their first meeting.
If you have an email marketing platform, your checklist could look something like this:
Import your audience
Start a new campaign
Create your first email
Send your first email
Tasks like this encourage product use and are more likely to drive product adoption.
#2: Use progress bars
Calendly takes advantage of "The Zeigarnik Effect" in their onboarding checklist by integrating a progress bar.
The theory behind this strategy is that an unfinished task remains in your brain until you finish it.
When users sidetrack or skip your onboarding checklist, you can use a progress bar as a constant visual reminder of their progress, encouraging them to continue.
#3: Emphasize the why
A good checklist not only tells your user what steps they need to take but also why.
In the above example, Calendly briefly describes what value you will be getting from each step, increasing your interest in completing it.
#4: Skippable steps
Onboarding checklists are a great way to guide and encourage users to complete various tasks. But not everything has to be compulsory. For example, in the email software example, you could add a step to segment the audience before creating the first campaign – but give users the option to skip that step.
Adding a "dismiss checklist" option can also prove helpful, reducing stress and FOMO.
🛠️ The Tool-stack:
Userpilot – Set up onboarding flows based on buyer personas for more personalization.
Appcues – Create seamless user onboarding experiences, including checklists.
 🔗 Resources
A weekly dose of insights to grow your SaaS.