5 Best Tools for Creating SaaS In-app Notifications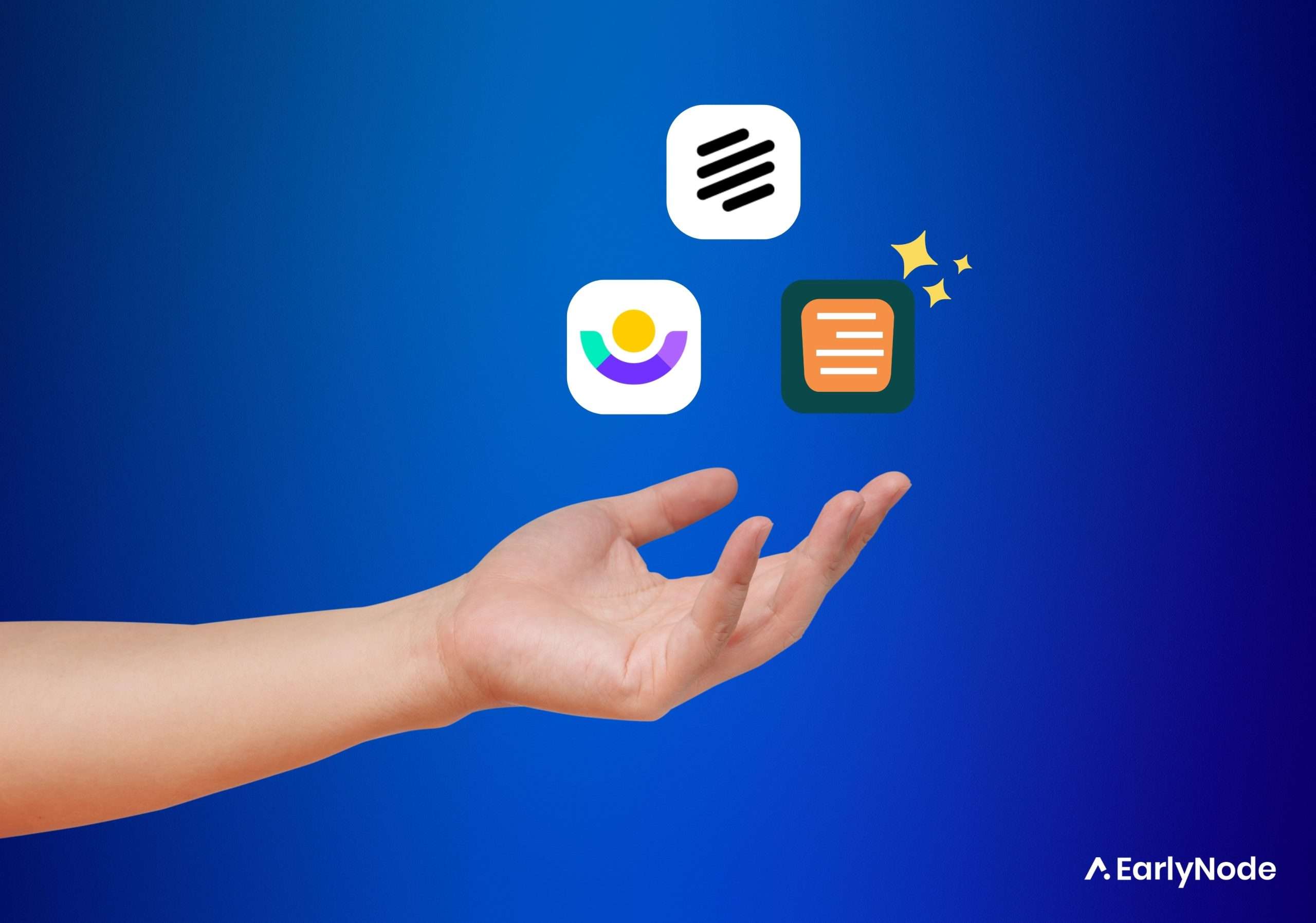 TL;DR
Quick and automated in-app notifications.
Great for B2B SaaS companies.
Prices range from Free to Custom for Enterprises.
Automated messages based on user actions.
Excels in onboarding new users and teams.
Plans: Basic at $149/month, Professional at $499/month.
In-depth control over data-driven messaging (emails, in-app messages, etc.).
Numerous integrations and solid segmentation.
Pricing starts at $100/month, with custom options for higher tiers.
Notification center for updates, news, and more.
Encourages frequent and rich-content communication.
Plans: Starter at $49/month to Custom starting at $499.
Real-time multi-channel messaging for both B2B and B2C.
Instant and synchronized notifications across devices.
Pricing varies from Free to Enterprise Custom quotes.
In-app notification tools do more than just put messages in front of users. The best ones can help you understand your user engagement. Choosing the right tool can have an impact on user retention and, ultimately, your bottom line.
Here are the best tools for creating in-app notifications in 2023. 
ValueBell is one of the many tools that makes it easy for SaaS companies to send in-app notifications to their users with just a few clicks. By not building their own app, founders are able to: 
save time.
automate their notification process.
Features
Behavior-based notifications: send messages based on user activities
Powerful user segmentation
Benefits
100% focused on B2B SaaS companies.
Installed in <5 minutes / very user-friendly.
Price
Startup ($99), Startup Max ($199), Pro ($599), Pro Max ($1,199), Business ($1,999), Enterprise (Custom Quote).
Releaselog.io is an automation tool for sending out beautiful feature announcements and product updates to users in minutes.
Features
Public page with your own domain, custom appearance and SEO optimization.
Notify users about your most recent product changes.
Benefits
In-App Widget for changelog feed.
Price
Basic – $31.5/month, Professional – $25/month 
Customer.io is a good tool for SaaS marketers who want more control and flexibility.
Features
Their APIs allow you to integrate with your database to import contacts faster.
You can import data from third-party platforms such as Segment, mParticle, Hull, RudderStack or Zapier.
You can also sync your audience segments with your ad network.
The visual workflow builder helps with creating a strategy for your messaging campaigns
Works well on mobile and has push and in-app notification functions.
Provides real-time data. 
Benefits
The direct and third-party integrations make it easy to import data.
Easily target and group-specific user segments together.
You can also access data on personal profiles e.g. where users are engaging or messages they have received.
With the data from audience segments and profile attributes, you can run some cool retargeting ads.
The visual workflow gives you control over the user experience.
Price
Essential plan – $100/month. Premium and Enterprise plans have custom offers.
Beamer is a notification center and changelog that helps SaaS product teams announce important news, the latest products, special offers, and more.
Features
Beamer Changelog: announce product updates, bug fixes, news etc.
Beamer Notifications: send notifications to your users.
Beamer Roadmap: get feedback from users so you can make your product better.
Beamer NPS: send users surveys and measure customer satisfaction with a free and easy-to-use NPS tool.
Benefits
Helps you communicate with users more frequently.
Price
Starter – $49/month, Pro – $99, Scale – $249, Custom – starting at $499
MagicBell prides itself as a platform that provides real-time, seamless multi-channel messaging for B2B and B2C companies.
Features
Provides multi-channel messaging.
Provides visual, web, and mobile notifications.
Gives you analytics for social media.
Benefits.
You can launch a multi-channel notification campaign.
You can sync and manage notifications across multiple devices.
Price
Startup ($99), Startup Max ($199), Pro ($599), Pro Max ($1,199), Business ($1,999), Enterprise (Custom Quote).
Conclusion
In-app notifications are key in enriching user experience, ramping up engagement, and optimizing SaaS product usage. While there's a sea of tools out there, these 5 tools are known for their standout features, adaptability, and scalability. 
Whether you're welcoming new users, spotlighting fresh features, or just keeping users in the loop, integrating one of these tools into your SaaS product can significantly boost its functionality and user satisfaction.
A weekly dose of insights to grow your SaaS.