Product Marketing Career Path in SaaS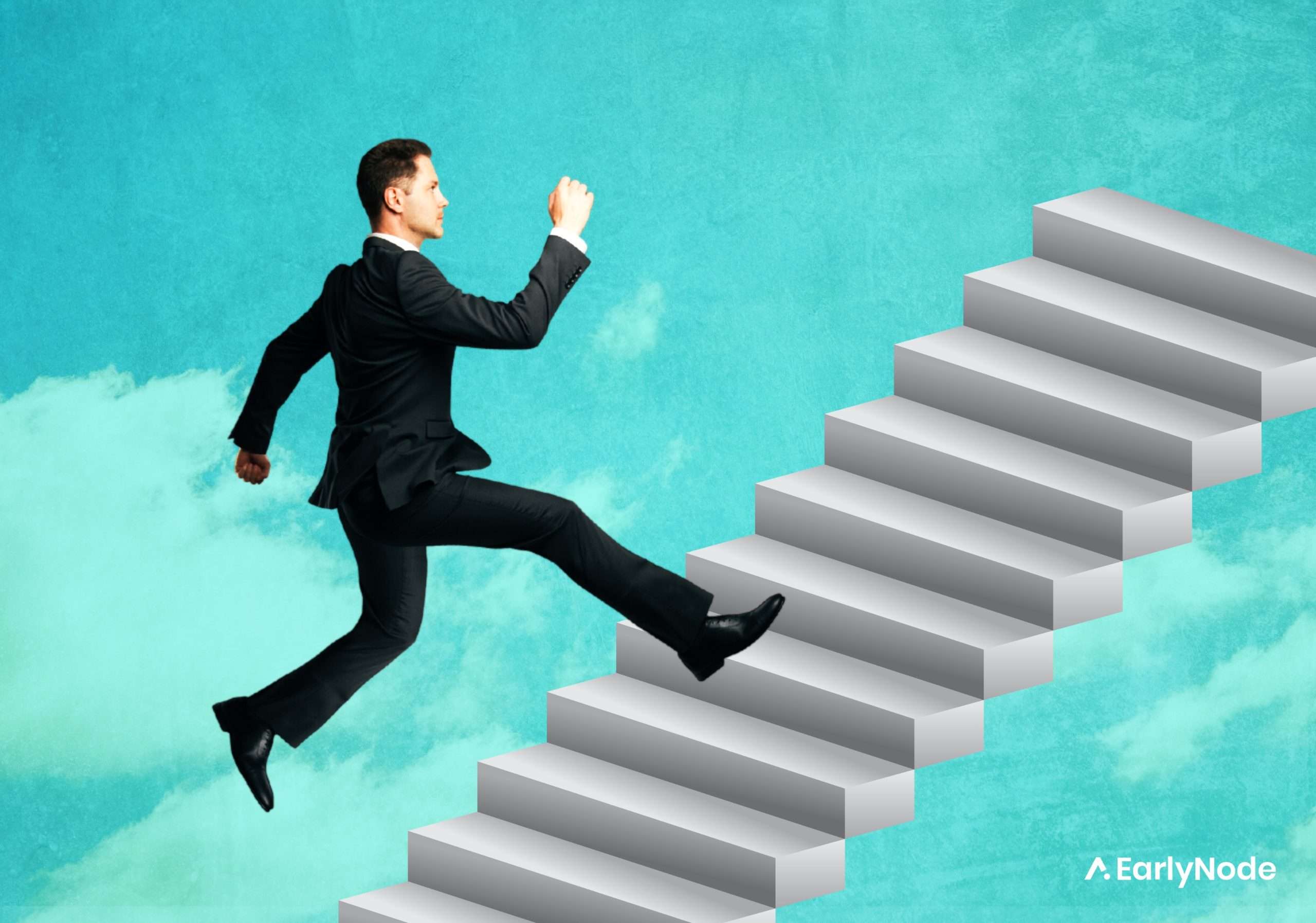 TL;DR
Product marketing is the process of leading a product to the user.
Good relationship-building and cross-functional skills are essential for a successful career in product marketing.
There isn't one prescribed way to get into product marketing, but certifications in marketing can be helpful.
Product marketing presents challenges, but it's worth considering if you have the passion. 
Every career path has its processes to go through and ladders to climb. It usually comes with promising benefits and rewards, not excluding heart-wrenching challenges. The same applies to a product marketing career, especially if you're on the road to the SaaS world.
In this article, we will explore everything in the SaaS product marketing career path.
What is product marketing?
Product marketing, simply put, is the process of bringing a product to the user. We're talking about understanding the market, figuring out how to position the product, launching it, and then keeping users engaged. Product marketing in the SaaS industry can be challenging but also satisfying. 
What makes product marketing a great career path?
As a Product marketing manager, you'll often lead diverse teams, exposing you to fascinating work. There are marketing strategies to make, campaign plans to execute, and hours of research into these strategies and plans. You'll need to understand the market and customer needs, figure out what makes customers tick. Then, create a product positioning message that speaks to those customers using that data. 
Product marketing is a challenge that brings incredible rewards. If this is exciting and something you see yourself doing, then you've made a great career choice.
How to get into product marketing
There isn't one prescribed way to get into product marketing. Many product marketing managers have come from all over; some from sales and customer accounts and mostly from traditional marketing.
There's no clear-cut answer to finding out about getting into product marketing. The best you can do is to read and listen to product marketing podcasts, like "Inside The Product Marketing Mind" by EarlyNode, or networking and hanging with pros in the field.
However, there are certifications you can acquire to move into SaaS product marketing. 
Skills required for a product marketing career in SaaS
Product marketing is responsible for defining and effectively communicating a product's value proposition to the target audience. Their main objective is to drive product acquisition and adoption and contribute to the product's overall success in the market. 
They undertake various activities, such as conducting market research and developing compelling messaging and positioning strategies to create and execute go-to-market strategies.
So you know what a product marketing manager typically does. Let's look at some of the skills you need for a successful career in SaaS product marketing.
Good relationship-building and cross-functional skills
As a product marketer, you should be a natural at building relationships. You should be able to get along with people in the SaaS industry and your target audience circle. This is important for establishing trust between them. 
Aside from having good relationship skills, you must be able to cross-function seamlessly. As a product marketing manager, you're sandwiched between sales, product, communications, and marketing. You should be able to work across the various teams and their departments quickly and effortlessly.
Ability to blend strategic and creative thinking
Being a product marketing manager requires a mix of creative and strategic planning skills. You'd need to think strategically while embracing your creative side to execute excellent marketing campaigns. Reading SaaS marketing books and listening to podcasts can help you polish your storytelling skills.
You can't underestimate the power of choosing the right words and effectively conveying your product's message to your target audience. It can make all the difference in the success of your marketing efforts.
We've seen some impressive product marketing campaigns that nailed it. Zapier's SEO campaign, Mailchimp's curious ad campaign, and Zoho's referral marketing initiative are just a few examples.
These campaigns were carefully crafted to align with each company's unique brand and utilized marketing principles like SEO, creativity, and word-of-mouth marketing. 
Zoho referral 
Confidence 
Confidence is key for a product marketing manager. This confidence stems from deep knowledge in your field and continuously upgrading your skills. 
When you know your stuff and are constantly improving in your skills, it positively impacts your job performance, boosts engagement and interaction at work, and makes you tackle problems more effectively. 
PMM roles and what you can expect 
Check out the different roles and titles along the product marketing career path.
#1 Associate Product Marketer (Entry Level)
This role is usually occupied by recent college grads looking to kick-start their careers. You'll be part of the product marketing team, working closely with a seasoned pro. As an associate product marketer, you'll assist with all day-to-day tasks. Think product presentations, gathering data for reports or webinars, and even showing up at trade shows. 
You'll dive into many projects, getting a taste of different areas within the organization. You'll rub shoulders with the marketing folks, collaborate with sales, and be in the thick of it all.
You'll help develop go-to-market strategies and nail down product positioning. Plus, you'll lend a hand with market analysis and gather data for essential reports. 
The average salary for someone working as an associate product marketer, according to Glassdoor, looks like this: In the US, it's around $85,474 per year. In the UK, you're looking at about £47,576 per year; in Canada, it's around CA$ 96,109 per year.
#2 Product Marketing Specialist (Entry Level)
As a product marketing specialist, your role is to assist product managers and marketing teams in achieving their objectives. This involves providing support with various tasks, including lead generation, report preparation, event management, and hosting webinars.
You may perform various tasks such as competitor analysis, creating messaging and positioning documents, and assisting with product launches. Additionally, having a technical background can be beneficial when gathering data for market research projects.
The salary for a product marketing specialist is as follows: $71,347 per year in the US, £46,666 per year in the UK, and CA$60,000 in Canada.
#3 Product Marketing Manager (Mid Level)
A product marketing manager's role involves creating and implementing a product's go-to-market plan. You're involved in every product's life cycle phase, from initial development to marketing and ensuring its success.
You'll frequently work with the sales team. Additionally, you'll collaborate with other departments, such as marketing and customer service, to guarantee that the product satisfies the customers' requirements.
As part of your job, you'll conduct customer research and create plans for launching new products. You'll also be responsible for incorporating the knowledge from customer research into external materials like whitepapers, blog posts, and case studies.
As a Product Marketing Manager, the national average salary varies based on location. In the United States, the average salary is $120,208 per year. In the United Kingdom, the average salary is £53,349 per year. In Canada, the average salary is CA$ 92,082 per year.
#4 Senior Product Marketing Manager (Senior Level)
As a senior product marketing manager, you must possess extensive industry experience and knowledge. Senior PMMs lead teams responsible for creating product messaging, positioning, and launch plans. They also identify new opportunities in the market that your company can pursue.
As a senior PMM, you'll handle more strategic tasks and contribute to the bigger picture of your company's product roadmap.
What is the average salary for a senior product marketing manager? In the US, it is $147,883 per year. In the UK, it's £77,879 per year. In Canada, the average salary is CA$115,949 per year.
#5 Director of Product Marketing (Executive level)
The Director of Product Marketing is an expert in their field, with extensive knowledge of the market, customers, and competitors. At this level, you must have a vast knowledge of all the critical responsibilities of PMM and exceptional PMM skills in product launches, messaging, or positioning. 
Your primary responsibility is to oversee a team of PMMs. This involves setting priorities, creating metrics that match those priorities, defining your team's roles and responsibilities, assigning projects, and providing ongoing coaching and guidance to ensure the team's success.
As per Glassdoor, a Director of Product Marketing earns an average annual salary of $170,903 in the US, £98,885 in the UK, and CA$140,289 in Canada.
#6 VP of Product Marketing (Executive level)
The VP of Product Marketing is the highest-ranking PMM in a company. At this level, you'll be accountable for developing the strategic direction and executing the product messaging and positioning for all products/services under your team's responsibility.
The VP of Product Marketing oversees one or more teams and is responsible for developing strategies, setting goals and KPIs, coaching team members, and addressing any problems that arise. 
You'll also be expected to be actively involved in the daily product marketing operations. 
VPs generally understand how all the pieces fit together within their organization's strategic plan.
Based on data from Glassdoor, the average annual salary for a VP of Product Marketing is $193,239 in the US, £107,130 in the UK, and CA$157,507 in Canada.
What are the challenges of product marketing?
Understanding customer needs: Getting a deep understanding of what customers want and prefer can be tough. It means diving into market research, crunching data, and keeping tabs on how customer expectations evolve.
Competitive landscape: The market is crowded with competitors offering similar stuff, which makes standing out and being unique quite the challenge. Product marketers need to find those unique selling points and develop messaging that resonates with their target audience.
Cross-functional collaboration: Product marketing involves working closely with different teams like product management, sales, and marketing. It can be a juggling act to align everyone's goals, coordinate efforts, and ensure everyone's on the same page when priorities and perspectives can vary.
Conclusion
The career of a product marketing manager is constantly evolving and full of changes. PMMs are responsible for making crucial strategic decisions within a company, which is why their career paths are equally diverse. 
Although it presents its challenges, if you have a passion and enjoy working in a dynamic competitive market, this career path is definitely worth considering.
A weekly dose of insights to grow your SaaS.