15+ ChatGPT Prompts for Technical Marketing Managers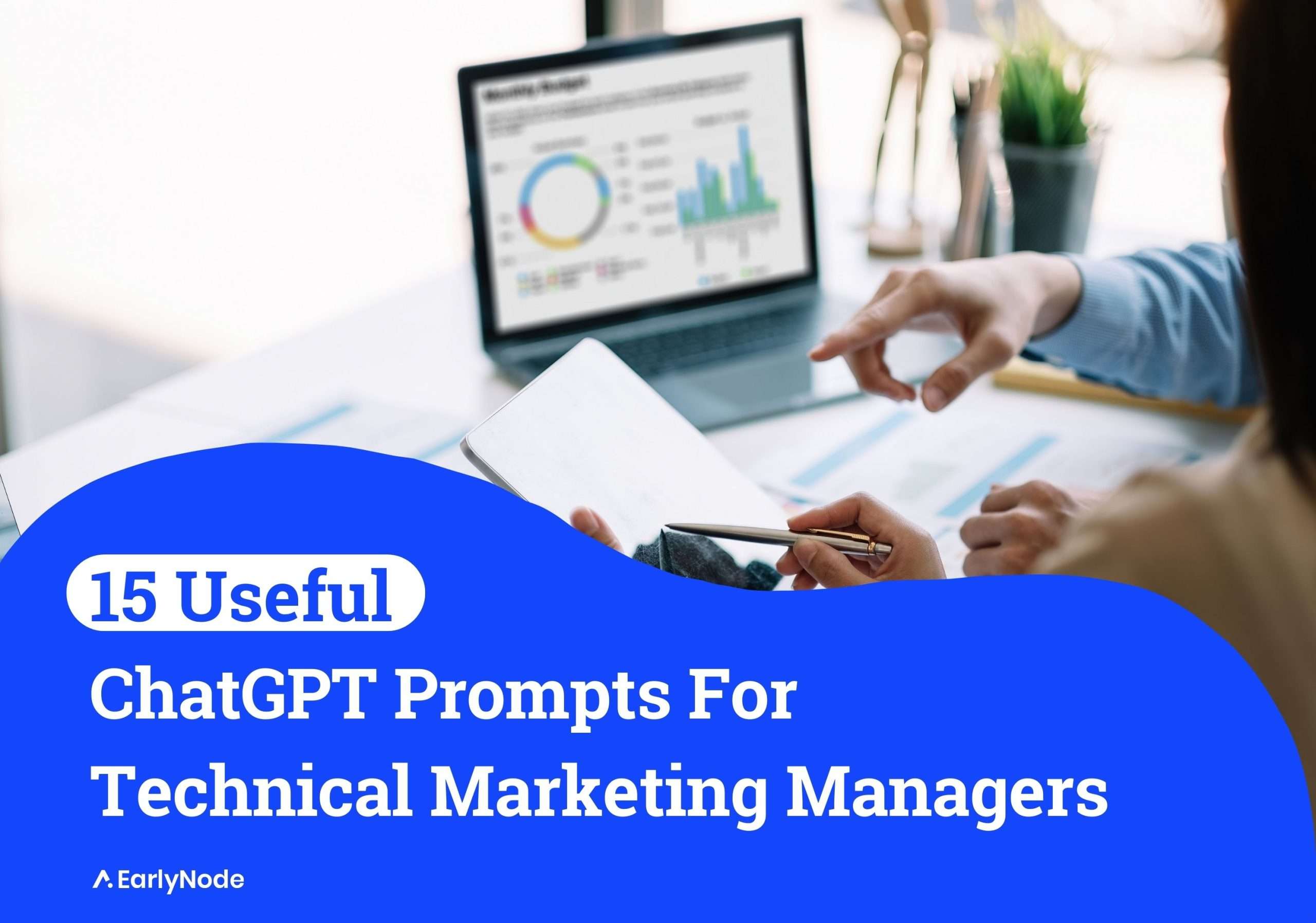 In the era of AI-driven marketing, ChatGPT stands as a valuable tool for Technical Marketing Managers. Precision, speed, and innovation are the order of the day. Let's dive into specific prompts designed to enhance the effectiveness of these experts.
20 ChatGPT Prompts for Technical Marketing Managers
1. Content Creation: "Draft a blog post about the technical specifications and user benefits of [product name]."
2. Competitive Analysis: "Summarize the technical features and benefits of [competitor product name] in comparison to [our product name]."
3. Email Campaigns: "Write a personalized email targeting [customer persona] focusing on the technical advantages of [specific feature or product]."
4. FAQs: "Develop FAQs based on the technical details of [product name or feature]."
5. SEO Optimization: "Review and suggest SEO keyword improvements for this technical article: [paste article content]."
6. Webinar Scripts: "Craft a script for a webinar that highlights the technical features of [product name], ensuring it's engaging for attendees."
7. Presentation Slides: "Provide slide content that explains the technical aspects of [product or feature name] for a presentation."
8. Case Study Development: "Write a case study that combines testimonials from [customer name] and the technical benefits they experienced using [product name]."
9. Infographics: "Break down these technical data points: [list data points] into a summarized format suitable for an infographic."
10. Feedback Analysis: "Analyze this set of customer feedback: [paste feedback] to identify any technical gaps in our marketing material or product documentation."
11. Technical Training Content: "Create training materials focusing on the technical aspects of [product name], suitable for [sales/support] teams."
12. Product Positioning: "Define the unique technical selling points of [product name] in relation to current market needs."
13. A/B Testing: "Provide guidance on setting up an A/B test for this technical landing page: [paste page content]."
14. Video Scripting: "Write a script for an explainer video detailing the technical features of [product name]."
15. Event Planning: "List out the key points to consider when organizing a technical workshop focusing on [specific product or topic]."
16. Technical Glossary: "Provide definitions for these technical terms commonly used in our industry: [list of terms]."
17. Ad Copywriting: "Draft an ad copy that emphasizes the technical strengths of [product name] for a campaign on [platform name]."
18. ROI Analysis: "Analyze these campaign metrics: [list metrics] to calculate the ROI from our recent technical marketing efforts."
19. User Experience Feedback: "Review the user interactions with our technical content on [platform or medium] and suggest areas of improvement."
20. Localization: "Adapt this technical marketing material: [paste content] for the [specific region or language], ensuring technical accuracy."
Conclusion
With the power of these ChatGPT prompts, Technical Marketing Managers can revolutionize how they approach their tasks. Integrate these prompts into your daily workflows, and you'll be able to streamline operations and elevate your marketing campaigns to new heights.
A weekly dose of insights to grow your SaaS.