15 Tailored ChatGPT Prompts for Copywriters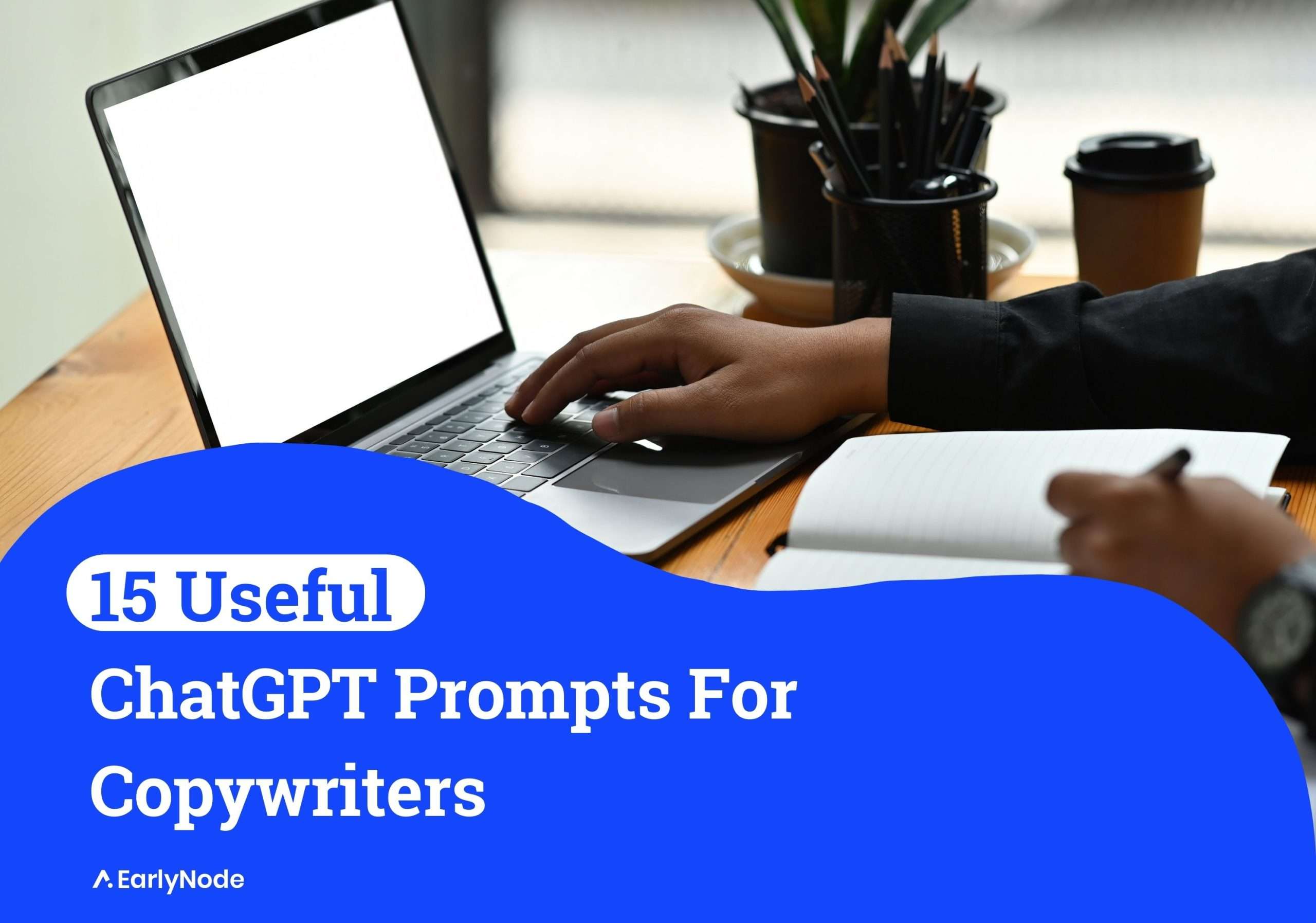 As tech keeps zipping forward, AI models, like ChatGPT, are stepping up to lend a hand to pros across fields. Copywriters, for instance, have a lot to gain from the tailored tips and tricks this AI can dish out. 
The secret sauce? Perfecting the prompts they use to communicate with the AI. 
In this piece, we've listed the best prompts tailored for professional copywriters. 
15 ChatGPT Prompts for Copywriters
 1. Headline Generation: "Generate 5 compelling headlines for an ad campaign promoting [specific product or service]."
 2. Tone Adaptation: "Rewrite the following copy with a [specified tone, e.g., 'casual'] tone: [insert copy here]."
 3. Grammar and Syntax Review: "Review and correct any grammar or syntax errors in this copy: [insert copy here]."
 4. A/B Test Suggestions: "Provide two variations of this copy for A/B testing: [insert original copy here]."
 5. Slogan Creation: "Create 3 memorable slogans for [specific product or brand name]."
 6. SEO Optimization: "Recommend 5 SEO keywords for this web copy and suggest how to incorporate them: [insert web copy here]."
 7. Content Expansion: "Expand the following short copy into a comprehensive blog post: [insert short copy here]."
 8. Localization: "Adapt this copy for [specified region/culture]: [insert original copy here]."
 9. Call-to-Action (CTA) Variations: "Craft 3 different CTAs for [specific product or action, e.g., 'signing up for our newsletter']."
 10. Subject Line Ideas: "Generate 5 email subject lines for a campaign promoting [specific event or product]."
 11. Consistency Check: "Ensure this set of copy maintains consistent brand voice and messaging: [insert multiple pieces of copy here]."
 12. Product Description Variations: "Write two distinct versions of a product description for [specific product name/details]."
 13. Metaphor and Simile Generation: "Provide a metaphor and a simile to describe [specific concept or product]."
 14. Storytelling Ideas: "Propose a short narrative or story revolving around [specific theme or product]."
 15. Feedback on Flow: "Analyze the flow and engagement level of this copy and provide feedback: [insert copy here]."
Conclusion
Copywriters and ChatGPT-4 can be a dynamic duo. With well-crafted prompts, you make sure the AI gets the memo and churns out content that understands the exact requirements and delivers results that resonate with the intended audience. Use these prompts to make the writing process smoother and spark fresh, standout content in today's saturated market.
Design Service for SaaS Marketing Teams
DailyDesign.io is a one-stop design solution for SaaS marketing teams, offering a monthly subscription for unlimited design tasks. With a swift turnaround of less than 48 hours, it caters to various design needs, including ad creatives, social media content, web design, and more. The process is streamlined from briefing to downloading the final designs, ensuring a hassle-free experience.
A weekly dose of insights to grow your SaaS.