10 Best ChatGPT Prompts To Write Effective Release Notes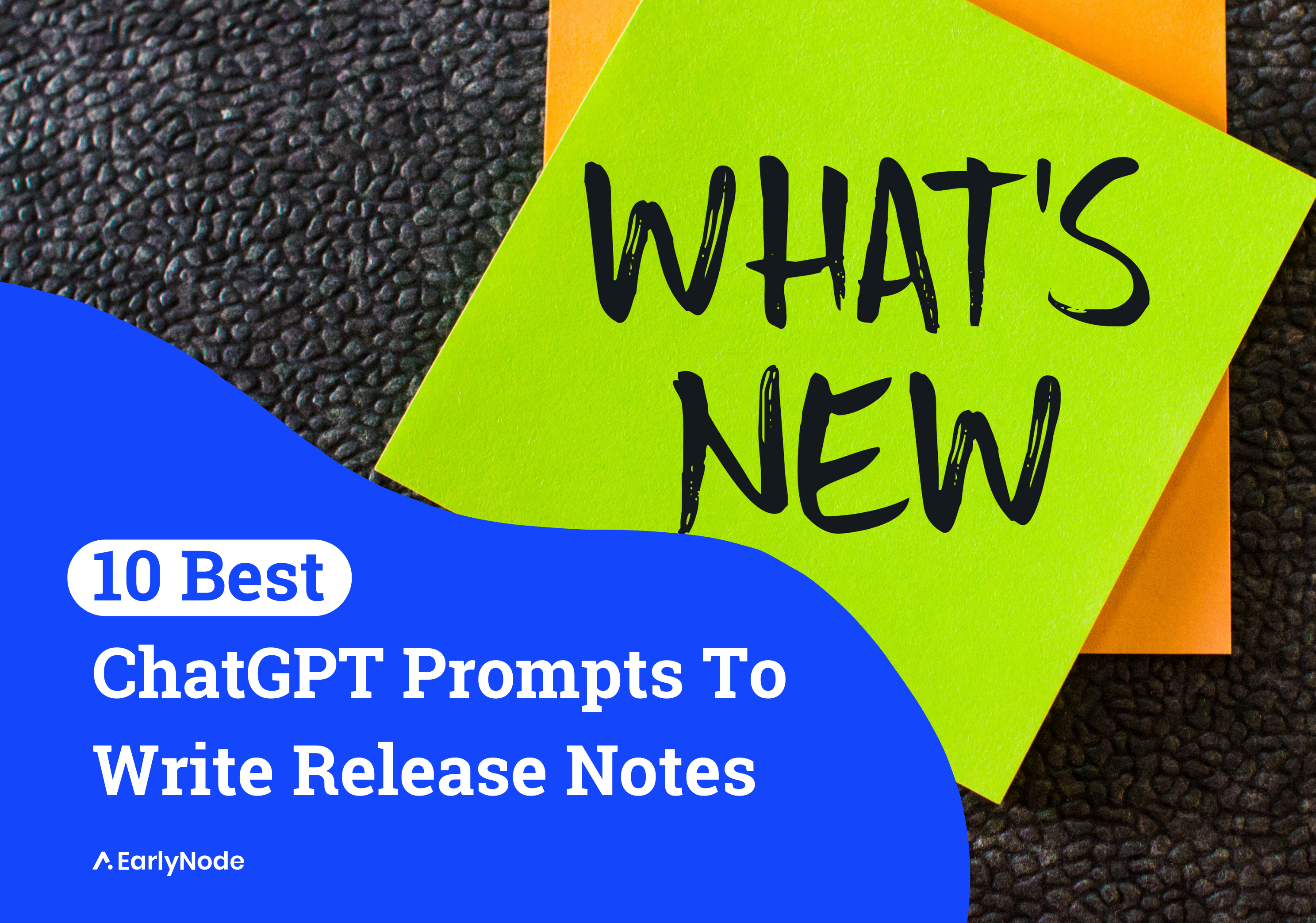 Running a SaaS company means constant communication with your users. One of the ways founders do this is through engaging release notes and informing their users about the latest features, improvements, and bug fixes in their product.
But if you've ever written a release note, you'd agree, it's a tedious task. But what if you could use a tool that could assist you in writing good release notes in no time?
Today, we'll explore how ChatGPT can help you craft compelling release notes within seconds. We'll also provide you with a list of 10 tailored prompts that you can use to generate effective release notes with the help of ChatGPT.
Whether you're a seasoned technical writer or a product manager wearing multiple hats, these prompts will be a valuable addition to your toolbox.
10 Best Prompts To Write Release Notes
Here are 10 prompt templates that you can use to generate release notes using ChatGPT, by filling in some specific information:
1. "Describe the new feature in [Product Name] called [Feature Name], highlighting its benefits for the user and how it solves a common problem they face."
2. "Explain the improvements made to [Existing Feature] in [Product Name] in simple, non-technical language, detailing how it is now more efficient and user-friendly."
3. "Write a concise summary of the new release for [Product Name], including the main new features and improvements."
4. "Categorize the following updates in our new release of [Product Name]: [List of Updates] into 'New Features', 'Improvements', 'Bug Fixes', and 'Known Issues'."
5. "Describe how to use the new feature [Feature Name] in [Product Name] in a way that would allow me to create a GIF or a short video clip to illustrate it."
6. "Explain the benefits of the new features and improvements in [Product Name] v[Version Number] for the end-user, focusing on how these updates will make their experience better."
7. "Craft a paragraph for our release notes that addresses how we've incorporated user feedback in the latest version of [Product Name]."
8. "Write a clear call to action encouraging users of [Product Name] to update to the latest version to take advantage of new features and improvements."
9. "Provide a sneak peek description of the future updates planned for [Product Name], generating excitement and anticipation for the next release."
10. "Create an introduction for our release notes that captures the reader's attention and makes them want to learn more about the new release of [Product Name]."
These prompts should help in generating comprehensive and engaging release notes with the help of ChatGPT. Each one is designed to fulfill a specific aspect of the best practices to write release notes.
Save These Prompts With A Single Click
And there you have it! With these 10 prompts, you can now communicate the value of your product's updates effectively, boost product adoption, and foster stronger relationships with your users.
But before you start, here's the cherry on top.
To ensure you always retain these precious prompts, we've got something for you: the Prompt Manager Chrome extension. Prompt Manager allows you to save, organize, and access your favorite prompts anytime, anywhere with a single click. Try it out.
A weekly dose of insights to grow your SaaS.