Upwork vs. Toptal: Which is Better for Hiring Freelance Developers?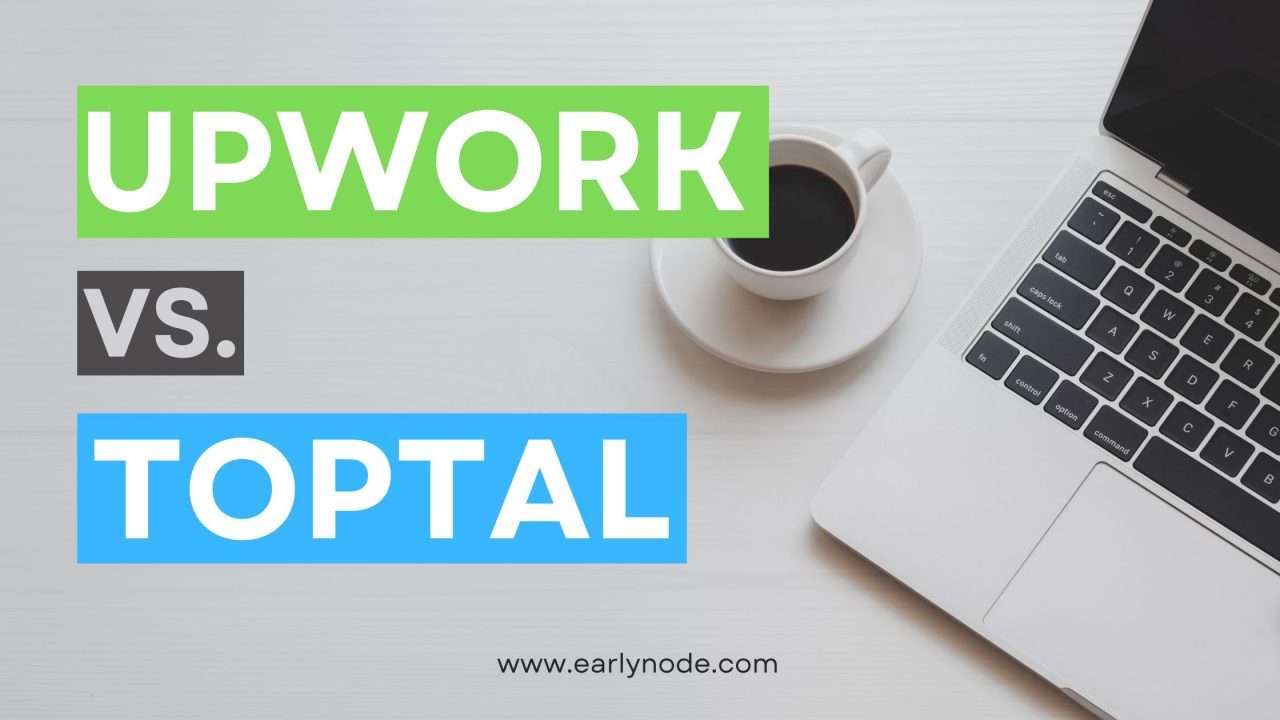 Upwork and Toptal are platforms that connect businesses with freelance software developers. Which one should you use? That depends on the needs of your business and the project you're working on. Budget, time pressure, and skills requirements are all important factors. Here's everything you need to know about how these platforms work so you can decide which one is right for you.
What is Toptal?
Toptal is a website that connects freelance developers, designers and finance experts to companies. The Toptal team takes charge of screening the freelancers and matching them to clients based on their skills and rates.  
How does Toptal Work? 
If you want to hire a freelance developer from Toptal, you'll have to go through the following process:
Request acceptance to the Toptal platform.
Provide a job description. 
Wait for the Toptal team to suggest suitable candidates.
Review suggested freelancer profiles and make your selection.
Enter into a trial contract with the freelancer.
Opt to extend or end the contract. 
Note: Toptal gives clients a trial period of 2 weeks to engage with the freelancer and ensure they have the right skills before making any commitment. This trial period is not free, it is later charged when you confirm your hire. A refundable deposit of $500 is charged upon accepting a hire. 
What is Upwork?
Upwork is the most popular freelance platform in the world with over 12 million freelancers, 5 million employers and 3 million jobs posted per year. It caters to both tech and non-tech skills, ranging from software development to copywriting and graphic design. 
Unlike Toptal, Upwork does not screen freelancers. Anyone can sign up to be a freelancer on the platform. Instead, customers can evaluate candidates by checking out their review scores . 
Note that apart from their website where you can sign-up as a client, they have separate mobile apps for clients and freelancers. 
How does Upwork Work?
If you want to hire a freelance software developer on Upwork, here's what you need to do:
Sign-up and create a job listing by sharing the job description, experience level, location, hourly rate or overall budget for the project.
View applications (proposals) that are submitted and invite suitable candidates for an interview.
Discuss job details with the freelancer over chat, audio, or video (on Upwork).
Review the terms of the job and if you are satisfied, you can start the contract.
Before you start the contract, you must make payment into a service called Escrow, where the money is kept until the freelancer delivers the job.
Receive and approve completed work and release payment from Escrow to the freelancer.
Note: It is advisable to have your job description ready before you start filling in the application form on Upwork. This helps you capture everything you want the freelancer to know. Also, Upwork wants everything to be done on their platform – you may be banned if you try to take freelancers off the platform. 
Upwork vs. Toptal: Key Differences
| | | |
| --- | --- | --- |
| Factors | Upwork | Toptal |
| Time-to-hire | May take up to 4 weeks | 24 hours to 3 weeks |
| Hourly rates | $21 to $52 | $60 to $250 |
| Any upfront fees? | Yes, a deposit is required. For an hourly contract, you'll be asked for a one-time deposit equivalent to one week of contracted work. | Yes, a $500 deposit is required to start the contract. |
| Payment Method | Credit cards, PayPal and Bank transfers | Credit cards, ACH, Bank wires, and PayPal |
| Customer support options | Email | Email, phone call. |
| Are freelancers screened? | No. | Yes. |
| Trial period? | No. | Yes. Two weeks risk-free |
| Can I change developers? | No, you have to cancel the contract and start over. | Yes but you'll incur a fee if your trial period is over. |
| Can I hire multiple developers? | Yes, but you have to make separate listings. | Yes. |
Should you hire from Toptal or Upwork?
The right platform for you is determined by your business' needs and the specific project that you're working on. Based on our knowledge of these two platforms, here are our recommendations:
| | |
| --- | --- |
| Condition | Choice |
| You want a short-term project | Upwork |
| You want a long-term project | Toptal |
| You want to hire ASAP | Toptal |
| You have time to go through the recruiting process | Upwork |
| You want a wide range of tech stacks | Toptal |
| You want options from many locations | Toptal |
| You're running a tight budget | Upwork |
| You want a trial period | Toptal |
| You want pre-screened developers | Toptal |
Conclusion
If you require a cheap solution for something small and you have the time to wade through profiles, Upwork should be your go-to. But we know that time is a precious resource for startups. The convenience of having someone else screen and filter talent comes at a price, but if you have the budget and you need quality developers, Toptal is the way to go.
Best place to hire expert React developers
Looking to beef up your team with top-notch remote React developers? Consider ReactSquad. Here's why:
We are a boutique React.js agency for SaaS startups. Our expert developers are spread across the European and USA time zones. This means we're always in sync with your schedule!
You can hit the ground running with a ReactSquad developer embedded in your team, shipping code in less than 7 days. No fine print, no surprise fees. 
Visit our website here to get started today.
A weekly dose of insights to grow your SaaS.