Use the T2D3 framework to grow your B2B SaaS into a unicorn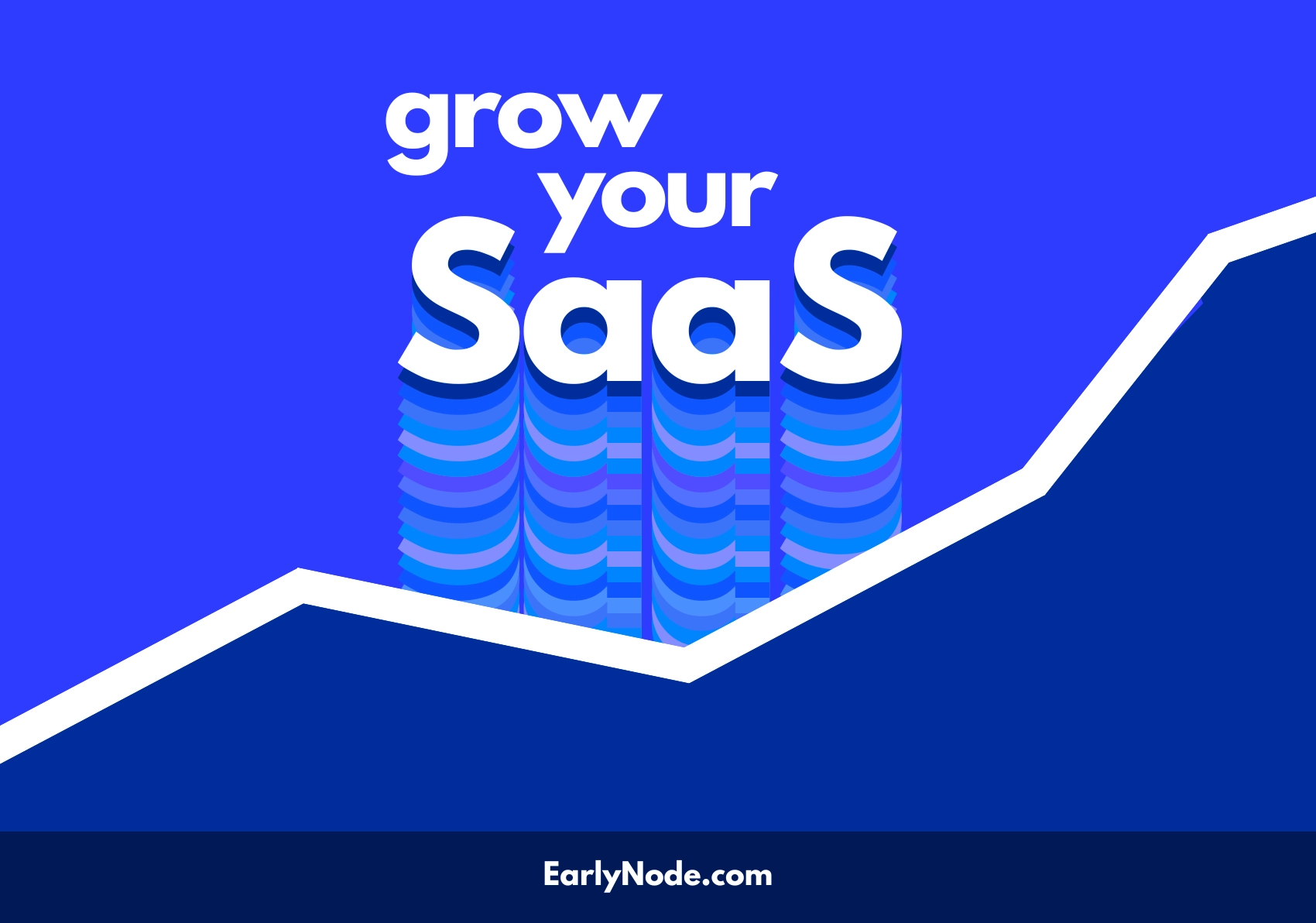 The T2D3 framework is a popular growth framework adopted by growth-focused SaaS companies. Investor Neeraj Agrawal introduced the concept in 2015. T2D3 is short for 'triple, triple, double, double, double.' The method guides SaaS startups to realistically become a unicorn in about 5 years by aiming to triple their annual revenue year-on-year for the first two years, then doubling it each year for the following 3 years.
The T2D3 Path
Neeraj describes the success of a SaaS startup as a 'mountain-climb adventure' consisting of different phases, each requiring a different focus. When a company religiously goes through each stage, they're almost certain to hit that $1 billion valuation. This doesn't mean Neeraj's concept is the only way to scale to unicorn level. 
Below, we take a look at Neeraj's seven-step framework for scaling to a $100 million ARR:
Working on achieving a great product-market fit
We can argue that a product is only as profitable as its market. No matter how good you think it is, you may abandon that project if there's no ready market.
But how do you arrive at a solid product-market fit? Your goal is to identify your ideal customer's pain points and work on how your product addresses those pains effectively. Stick with their top two pain points. In addition to customer reviews, you can ask your prospects through surveys or have your sales team ask them directly. Observe the consistent points in their responses. When an issue is raised several times, that's a top pain point to go after. 
Get to $2 million in ARR
This phase usually takes one to two years. In this phase, an efficient approach is to target the 'right' starter clients and close deals with as many of them as possible to hit this figure. By 'right,' we mean clients bringing deals between $30k-$80k. If you do the math, you should have gained between 30-60 clients. All the time, you should be putting the finishing touches on your sales pitch and funnel strategy for the next phase.
Year One: Triple to $6 million in ARR
Your first Herculean task. At this stage, some founders prefer to do the work themselves, closing every deal to meet the huge target. But this method isn't only stressful but unscalable.
Instead, take the "sales machine" approach, which is more difficult but a better way to reach the first "triple" goal. It involves building a team of about 5-10 salespeople focused on closing deals. Not only will they close more deals than the founder could alone, but with the right sales leader to prep them for the next scale period, you will meet this year's sales target while also having them primed for the following year.
Year Two: Triple to $18 million in ARR
By this stage, your sales reps must have increased to about 20. They'll prioritize customer retention and referrals for new sales. Due to the increase in the workforce, you'll need another layer of sales management below the VP of sales to handle existing and smaller accounts. It'll be your biggest challenge during this phase.
As a founder, you might struggle to entrust this responsibility to your Sales team. Still, it's necessary for your company's growth because it'll help you grow by directing your energy on other responsibilities and focusing on closing large deals. The sign that you've achieved scalability is when you start closing massive deals without your pitching as the founder. 
Year Three: Double to $36 million in ARR
Neeraj customizes this for EMEA regions, but feel free to modify it to your geographical location. It's the principle that matters, which is to start penetrating international markets. Many companies try to enter multiple countries at once – that's a mistake. Instead, start with the top 3 countries in your region. For example, if you're targeting EMEA, begin with Germany, UK, and France and establish a strong presence in those markets first. 
Three components are critical to a successful penetration:
Build customer profiles.
Develop a sales playbook. This should outline your sales and marketing process from initial contact to closed deals.
Cultivating country leaders to ensure you have a presence in these key markets. 
Year Four: Double to $72 million in ARR
You'll be tackling operational challenges more in this phase. You'll make many tough decisions, such as choosing the right person to lead your regional division. Should you promote someone from within sales or hire someone from outside? 
Another problematic issue companies often face is non-linear growth. This refers to situations where growth doesn't happen directly from within – for example when you start selling through resellers or partners. Neeraj advises hitting the $50m mark first. By that time, it's economically feasible for your channel partners. Prioritize quality over quantity. Start with 1 or 2 profitable partners first, then grow from there. 
Year Five: Double to $144 million in ARR
You can almost taste glory. When you successfully make it to this phase, you should be making the list of the newest unicorns on the block. Your company might also consider an IPO. But an IPO isn't the end of the story. Yes, you just climbed one mountain, but aim for the bigger prize: $ 1 billion in ARR! With hard work and a bit of luck, you can achieve this. Aim for your SaaS company to continue to gain traction while making strategic internal and external decisions for growth.
Conclusion
The 'triple, triple, double, double, double' framework is a tried and tested method for which SaaS companies such as Salesforce and Marketo can testify. It's not easy to achieve, but then again, no pain, no gain. Strive to achieve the product-market fit, prioritize and trust a high-performance sales team. Generate a replicable playbook, and with patience and hard work, you'll see your company hit the holy grail of $1 billion valuation. Good luck!
A weekly dose of insights to grow your SaaS.