10 underrated product marketing blogs every SaaS PMM must follow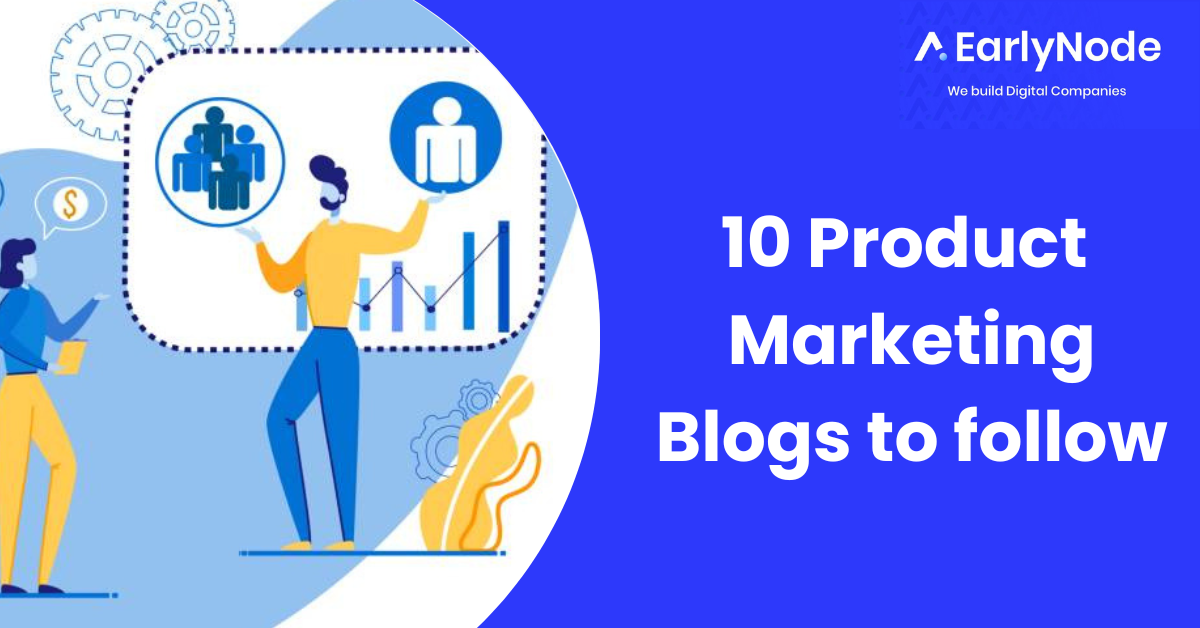 Product marketing has now become a very popular role in SaaS. Zippia reports that there more than 44,000 PMMs in the US alone, earning around $112,000 annually. If you're a Product Marketer or aspiring to start your career in product marketing, you're in the right place.
In this article, we've scoured the web to bring you a handpicked list of the best product marketing blogs you absolutely must follow to grow your skills or supercharge your marketing game. Let's dive in.
1. Product Marketing Alliance 
This is the most popular blog solely dedicated to product marketing. Product Marketing Alliance is the biggest community for product marketing managers, with over 90000 members across the globe. 
Their blog covers various topics, including go-to-market (GTM) strategies, competitive intelligence, positioning, messaging, pricing, and OKRs. 
PMA hosts weekly live sessions interviewing PMMs about their career and experiences. They also release in-depth guides and comprehensive reports to equip you with everything product marketing.
PMA started as a blog by Richard King in 2019 with the aim of uniting product marketers worldwide to highlight the important role product marketing plays. They offer certified courses for anybody who wants to start a career in product marketing on a strong foot. 
Must-read: Conversion copywriting: transform your prospects into fully-fledged customers.
2. The Product Marketer
This Substack publication was started in 2021 by Rory Woodbridge. Rory has been working in product marketing for over 10 years, with experience at top companies, including Google, YouTube, and Amazon. Currently, he is the Senior Director of Product Marketing at Pleo. 
In the Product Marketer blog, Rory draws from his experience and shares ideas and advice about the world of product marketing
Must-read: What makes a great product marketer?
3. We are Product Marketing
COVID must have hit them pretty hard for this publication not to release a new article on Medium since 2020, but their writings are packed with rich tips and insights on what it takes to be a Product Marketer. 
The blog was started in 2018 to help people "understand the role of Product Marketing from the people doing the job." 
Top product marketing experts wrote each article, including Tamara Grominsky, former Director of Product Marketing at Unbounce.
One of our favorite blog posts on the site: A Product Marketer's guide to Feature Launches
4. The ProductLed Blog
Wes Bush founded ProductLed as a spinoff of his bestselling book, Product-Led Growth. The blog educates its readers on product-led growth, a modern strategy for growing sales by offering a free version of your product and helping users find success with it so that they'll convert into loyal, paid customers. 
The blog helps founders and product marketers with practical strategies to grow and promote their businesses through product-led marketing and other unique methods. 
One of our favorite blog posts on the site: Product-Led Marketing: The Skills Marketers Need to Succeed.
5. Tamara Grominsky
Tamara is an award-winning product marketing marketer, VP of Product Marketing at Kajabi, and former Director of Product Marketing at Unbounce. 
Every Sunday, she drops one practical product marketing nugget from her PMM Office Hours newsletter to help you build effective go-to-market strategies for your company. And you can trust these strategies – she's tried them and seen the results.
6. Mike Urbonas
Mike Urbonas has worked in senior product marketing and consulting roles at different software companies. 
He journals juicy product marketing advice, tips, and his experiences working in enterprise SaaS and combines it with his knowledge of data analytics and customer experience management (CXM). 
SaaS nerds, you'll love this one! 
One of our favorite blog posts on the site: Beware "The Curse of Too Much Knowledge".
7. The Product Marketer
This is different from the blog with the same name earlier on our list. This is a Substack blog that launched only a year ago, but it's filled with incredible facts, ideas, and news about the world of product marketing. 
You'll find eye-opening content, including how to build a good product marketing team, roadmaps, and essential tools from the perspective of a real Product Marketer, Rory Woodbridge, author of the blog.
One of our favorite blog posts on the site: What is Product Marketing?
8. Product Marketing Starter
This bi-weekly Substack newsletter is stacked with value. It covers topics such as personas, go-to-market strategies, and interviews with Product Marketers sharing strategies and tips from their experiences. 
Funmilola Adeniyi started this newsletter to document her product marketing journey and the lessons she learned along the way. If you're a new product marketer starting the journey or an experienced PMM looking to brush up on a couple of things, this blog is a must-read.
One of our favorite blog posts on the site: A 7-Step guide for creating personas.
9. Mind The Product Blog
Mind the Product is a well-known and influential online hub and community focused on product management and product marketing. Martin Eriksson started it back in 2010, and it's evolved into one of the go-to resources for folks working in these fields.
Their blog is a hub for articles penned by industry leaders. They discuss product management, product marketing, design, and development with valuable insights, tried-and-true methods, and real-world stories. It's an excellent resource for those serious about excelling in product marketing.
10. HubSpot's Marketing Blog
HubSpot has built a solid rep as the go-to resource hub for all things sales and marketing, especially for small businesses. Even if it's not a SaaS product marketing blog, you can still score some handy tips and tricks to up your product marketing game.
Their guides, articles, and newsletters are packed with original advice and strategies to ace your inbound marketing (a nifty tactic where your ideal customers come knocking at your door instead of you chasing them down).
The company was started by Brian Halligan and Dharmesh Shah in 2006 as a software and services library to help Product Managers and Sales teams make the most of their business through practical tools and apps. 
Brian Halligan and Dharmesh Shah started the company back in 2006. They wanted to help out Product Managers and Sales teams with practical tools and apps to make the most of their businesses.
It's more than just a Content Marketing machine; the HubSpot blog is a gem if you're looking for marketing and sales strategy topics, effective communication, and demand generation.
But HubSpot is more than just a content library. It's a goldmine if you want to learn about marketing and sales strategies, nailing effective communication, or generating demand.

Must-read: The 20 Best Marketing Articles of All Time, According to HubSpot's Marketing Team
We hope these resources will give you the right tips and advice you need to boost your product marketing game or perhaps help your new product manager start on the right foot in your company. If you're looking for more resources on product marketing, check out our articles here.
A weekly dose of insights to grow your SaaS.