How To Announce New Features To Boost Product Adoption: A 7-Step Guide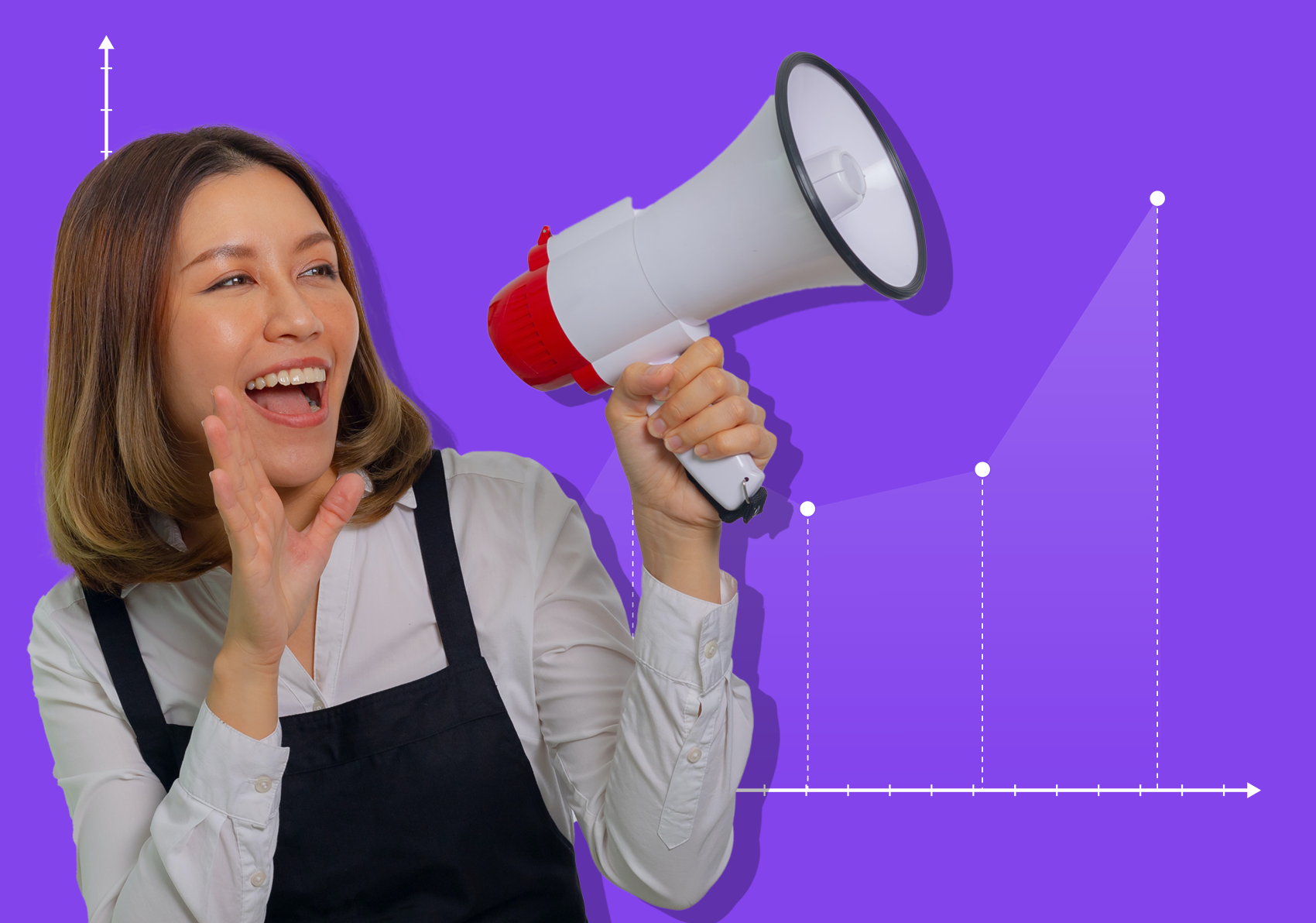 TL;DR
If you want more people to adopt your product's new features, it's important to announce them in a smart way. 
You need to know your product and target audience, understand their preferences, and choose the right distribution channels to reach them.
Social media, your blog, and changelog can be great ways to reach your customers.
Visual aids can help catch user attention and increase product adoption.
Analyze and document each feature announcement to improve and refine your strategy in the future.
A good announcement copy engages and motivates users to try out the new feature by listing the benefits they can enjoy with that feature.
Guide users to your knowledge base where people can find more info. This way, users can find solutions to little problems on their own, and get even more value from your product.
Introducing new features always excites the team behind the scenes. It's natural. But you cannot expect the same excitement from your users if they don't even know that something has changed.
And you'd need more than one quick email or a blog post to get users to simply start using your new feature. Psychologically that's tough to do because humans don't easily adapt to change.
That's why you need a proper strategy.
Why new feature announcements are critical
A lot of hard work and resources go into building new features that will make your product more valuable and attractive to users.
1. Industries are always advancing, and your users need to know that you're up to speed. When you regularly make announcements about your new features, you're telling users that your product is bringing them more value. This can help retain them
2. What do users love more than a company that cares about their problems? A company that solves them! And new feature announcements are a powerful way to show users that you have them in mind. It creates loyal customers.
3. With new feature announcements, you can re-engage users on the verge of leaving and prevent churn. Probably the new feature was just the thing they were looking for. Plus, when you offer something new, it gives potential customers more reasons to subscribe. 
A 7-step guide to announce new features and drive adoption
So how do you actually create an effective strategy for feature announcements that can drive product adoption?
To help you out, we devised a 7-step plan that you can use to communicate changes and updates to your users.
#1 Know Your Product
Where you announce and how you present your new features depends on your product.
It's ideal to use multiple channels and so that you can reach different users in their preferred channel.
For example, Trello users don't visit its website to read blogs but spend a long time on the app organizing their cards. So, Trello announces new features by displaying tooltips inside the app without interrupting the flow.
#2 Do Your Research
Research is a critical part of your feature announcement strategy.
You learn about your users and how they interact with your product. You can rely on different data points to decide where to target them with your announcements.
Collaborate with your product marketing or product management team to develop the best feature announcement strategy possible.
Here are some things to consider researching:
Your user personas
Where most of your users spend their time online
Your onboarding strategy (finding friction points, etc.)
For example, your target user persona for a new feature could be department heads who want to track their teams' performance. With this info, you can modify your message for these users.
#3 Choose the right distribution channels
It's likely your users have their favorite channel where they interact with you. But to ensure you're reaching all your users, use a multi-channel strategy for your feature announcements.
You can also decide on the channel based on user persona if your product has many different use cases.
Another thing that can affect which channels you use is how often you release new features. For example, if you're constantly updating your product and adding new minor features, it might be a good idea to announce these features contextually in-app, when the users need them instead of sending an email every time.
Look at how Amplitude directs its users to use its data table convert feature with a tooltip:
Emails are pretty straightforward – and you can use it to reach users outside your app. When it comes to social media it gets a little complicated. You need to choose the right platform (YouTube, Twitter, Instagram, etc.) and the format (videos, text, etc.) to post. Some formats engage more than others, such as Reels and Stories.
In-app announcements are the most effective but can also get tricky with many options to choose from. Slide-ins, popups, modals, or tooltips are all good announcement options. You should know how to use these elements without interrupting your user's flow.
Standalone changelogs are also a great option for giving users detailed information about new features and updates. It makes it easy for users to find all the product changes over time. It's also a good place to share your product's roadmap to keep users in the loop about future changes. 
You can use a changelog tool like ReleaseLog to set up a customized changelog and publish release notes that you can link to in your blogs or emails. You can also install an in-app changelog widget that your users can access from anywhere in your app.
#4 Document for the future
As your product grows, you will have many new feature announcements to send.
And if you want to each feature to be successfully adopted, you need to document your overall strategy. From the successful feature announcements, to collecting customer feedback, and monitoring the rate of product adoption.
Documenting and analyzing this process will come in handy in improving and refining future releases.
What you document may depend on the feature, but you can always ask yourself three key questions:
Was the content of the feature announcement well-written and organized?
Did you choose the right channels and timing for the announcement?
How did users respond to the announcement? 
Did the announcement increase the feature's adoption?
These questions will give you enough things to think about and implement in future launches.
#5 Grab users' attention
Visual aids can make your new feature announcements pop and impact how users interact with them. Because our brains process visual information faster and more efficiently than text, visual elements help us to understand and memorize information and retain it for a longer time.
The better your users understand, the more likely they are to use the new features and integrate them into their work.
Most of the time, the type of visuals used depends on the nature of the new feature.
For example, if the update is a change in the UI, use a screenshot to quickly illustrate it. On the other hand, if you're introducing a new workflow a short step-by-step video tutorial can explain it better.
These media-rich announcements can also be used in changelog posts and social media announcements to maximize impact by engaging inactive users and potential customers.
Loom uses their own product to create short explanatory videos about new features, making their updates easy to follow and understand.
#6 Use compelling copy
It's important to understand that users are not interested in all the bells and whistles of your new feature; they want know what it can do for them and how it can make their jobs easier.
So how you communicate will either get them to explore the feature or just ignore it. To come up with such a copy, you need to talk less about the feature.
It seems counterintuitive but it's the right way. Because the focus isn't about the effort and resources you put into developing a feature or how many functionalities it has. 
The focus is on the value and benefits to your users. And that makes a good copy.
Here's a great in-app announcement copy from MailChimp:
In th example above, MailChimp could easily just say "Hey, we added a search bar". But they chose to focus on the benefit of a search bar to their users – finding what they need easily while keeping things organized. 
Link to additional resources
In communication it's good to be simple and brief. You don't have to cram every single detail about the feature in a single email or in-app message. 
So how can your users learn more about the feature? Create additional resources such as in-depth blog posts, a knowledge base, tutorial videos or webinars. Then add the link to these extra resources in your brief announcement so that users can access them when they want.
Slack has a great example:
In Slack's changelog, they add a couple of links in their feature announcements. These links direct users to helpful articles where they can learn more about the individual features.
Linking to your knowledge base in your announcements, can help users form a habit of referring to your knowledge base to solve minor issues they might face in your app.
Think about it, if your users have a place where they can learn everything about your product and find solutions to any issue they face while using it., they have fewer reasons to churn.
And with a low churn rate, you can expect more product adoption.
Top 5 feature announcement types and examples
We now know how you can announce your new features correctly and the steps you need to take to drive more users to adopt your product.
We compiled a list of 5 great examples of announcing new features to inspire you.
Email Announcements – Airtable
Emails are personal. And that's what makes them the best way to re-engage churning users with new solutions and features.
With a 20% open rate in SaaS, email is an efficient channel to announce new features.
And the Airtable team does a great job.
Even though they're rapidly expanding and making new changes daily, Airtable chooses not to spam their users' inboxes.
They prefer to put out an eye-catching changelog newsletter monthly, presenting all the tweaks they made at the request of their vocal user base. In the email, they structure updates and features with bullet points and highlight them with emojis.
So, even if you skim through their email, you'll get the essential information.
In-App Announcements – Google Analytics
Push notifications, tooltips, modals, and many more elements. All of these fall in the in-app feature announcements category.
In-app notifications come in handy when you want users to take action immediately. By triggering push notifications or tooltips with a click, pageview, or other events, you can control when to deliver these notifications.
This channel is one of the most effective, but you can't overuse it. Too many UI elements may annoy users and desensitize them.
Here's how Google Analytics presents its new feature using in-app tooltip notifications:
Blog – Asana
Writing a detailed blog post as a form of release note gives you a permanent asset that you can share with your existing customers. You can also gain new customers with feature announcement blog posts.
You can add a visual flare with screenshots showing real use cases with actual data.
And link your feature to some tangible benefits, for example, how a new AI integration makes it possible for your users to learn more from their analytics.
Last but not least, direct your users to a knowledge base, if needed, or to the new feature.
Here's an example from Asana's blog:
Social Media – ClickUp
A cool new way to build up hype for your upcoming features and even announce the release of those features is Social Media release announcements.
They give your announcement a good boost if you have a following. Even if you don't have a huge following, sometimes you only need some shares, and voila, you're going viral. 
But only if you've written your posts focusing on one update or feature. Social media posts don't give you much space to announce everything in a single post.
But it can become your go-to announcement channel if you could highlight a single best feature from your new updates with an engaging video displaying it in action.
Here's an example of a Twitter post from ClickUp announcing its new feature, Whiteboards:
Standalone Changelog – Intercom
A vital part of any SaaS company's feature announcement strategy is to have a clean and organized changelog page on its website. It gives users access to all the updates your product has been through, maintaining a bond of trust and transparency.
Changelog gives users a central knowledge base they can visit anytime and check for updates. You can also provide links to the changelog in your blogs, emails, and even in your social media post. 
Changelog posts are also fairly detailed compared to other distribution channels so you can provide in-depth information about the updates.
EarlyNode's ReleaseLog offers a fast and easy way to set up your custom changelog without code. Start your FREE 30-day trial here. 
Some of the best Changelog practices are:
Always include an accessible way to read all the previous releases.
Categorize each update and display the release date.
Keep users engaged with your brand voice. Do your customers know your brand to be thoughtful, humorous, or cheerful? Keep that tone consistent in your release notes too.
Use visuals to properly explain or illustrate changes.
Write more benefits than features. This gives users a reason to understand what's in it for them.
You can find these tips applied at Webflow's user-centric changelog page:
Conclusion
Effective announcements are a major moving part of the product adoption and customer retention strategy.
A good announcement doesn't just inform your users. It must grab their attention, hook them in and make them want to try out the update. Add a compelling CTA give them a way to do it easily.
And once you've done it the right way, you'll have a blueprint for future announcements. Keep building and engaging.
A weekly dose of insights to grow your SaaS.