9 Best Practices for a Successful SaaS Changelog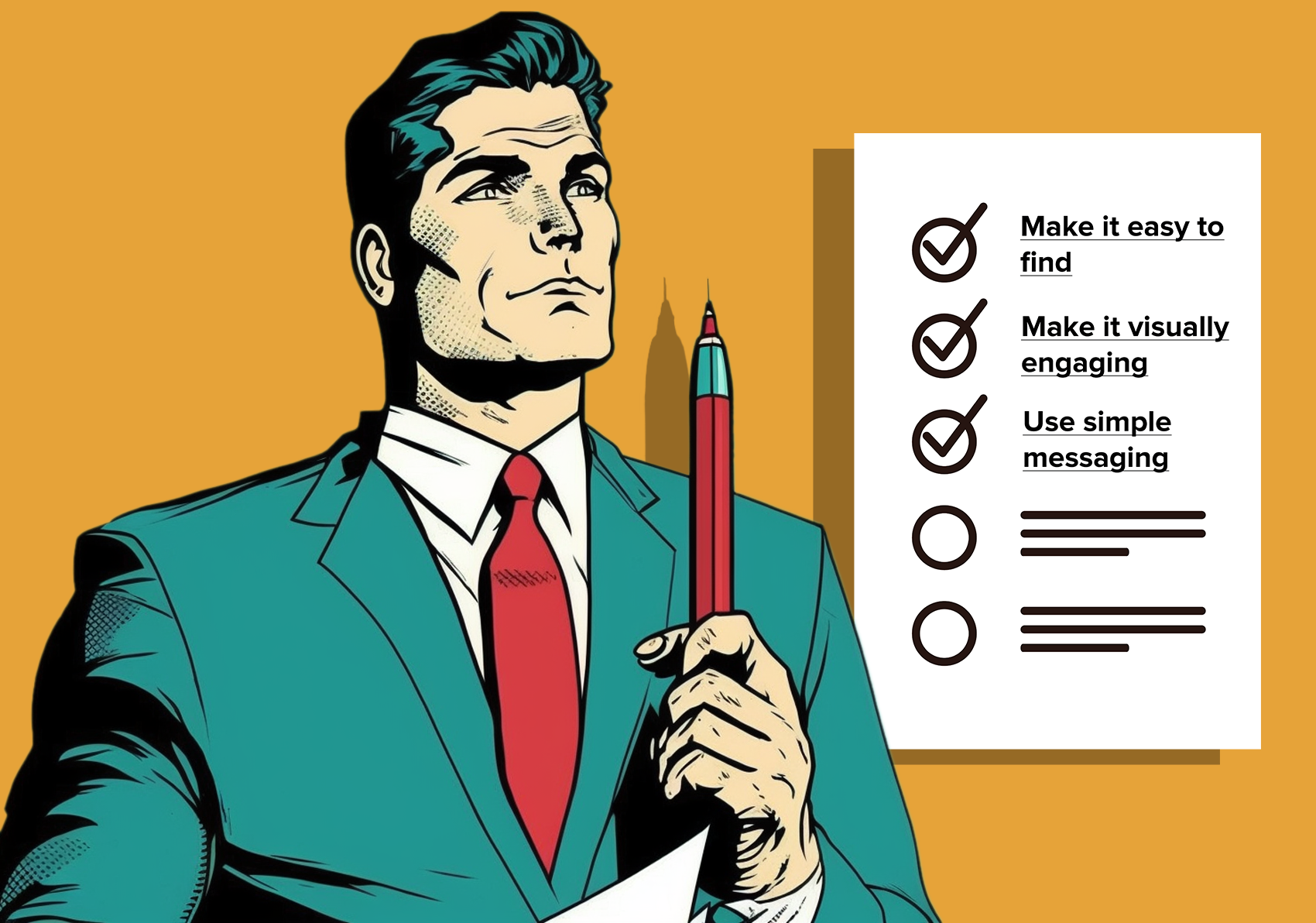 Changelogs have become vital engagement tools for SaaS. But many companies have not realized their value and don't put enough effort into keeping a good changelog. Sound familiar? You can change that with these best practices for keeping a successful changelog.
Best practices for keeping a successful changelog
1. Make it easy to find
Your users shouldn't struggle to find information about feature announcements. Some companies share their product updates via blog posts. But while you may reach some users that way, you'll miss the many users who hardly read your blog. 
The best way to get quick updates in front of active users is to install an in-app widget. If a user clicks on the widget, they can read the release note right in your SaaS app.
2. Make it visually engaging
Visual elements grab attention and make your release notes more interesting to read. Use short videos, images, and screenshots to break up large chunks of text. 
One creative way to do this is to use gifs or videos to show your new feature in action. It helps users understand how it works and where to access it, improving feature adoption. 
You should also make use of bullet points and white space to make your text more readable.
3. Use simple messaging
It can be tempting to use technical jargon to show your users that you know your stuff, but you have to ask yourself, "Do the users really want to know about that?". The honest truth is, they don't.

Instead, keep it simple. Focus on the changes and how they will benefit your users. Share use cases or JBTD that are now possible with the new updates. And write in a tone of voice that your users are used to.
4. Customize your changelog
A changelog is another opportunity to communicate your brand.  Style the interface to align with your brand colors, fonts, and design. Changelog tools like ReleaseLog allow you to customize your changelog according to your brand colors and style guide. You can even register it with a custom domain.
5. Organize your changelog properly
Make your changelog user-friendly by making it easy to locate product updates. For example, you can organize changelog entries by month or by year. Or imitate Slack's color-coding style, which uses different colors to represent different categories of announcements

When writing your release notes, try starting with the most important information first, like major features, then reserve bug fixes and improvements for last. 
6. Link to additional resources
Your changelog should be brief, engaging, and readable. If you have a lot of details to cover in a release note, one good practice is to show an overview of your announcement on an in-app changelog or standalone changelog site, then link to resources where users can dive deeper.

Additional resources could include video tutorials, case studies, or FAQ sections. You can host your deep dive resources on your blog, YouTube channel, or dedicated knowledge base. 
7. Update regularly
What's the value of a changelog if it's not regularly updated? Users want to be kept in the loop about changes in the products they use, so don't hesitate to publish a release note whenever there are significant changes. This way, the work of updating your changelog doesn't pile up and users are aware that you're constantly working to make their lives easier. 
8. Always add a single, clear CTA
One benefit of having a changelog is that it helps drive product adoption. So it's essential to let users take action after reading. Add a clear CTA in the form of a button or link that prompts users to experience your product's new capabilities e.g.,"Try the feature" or "Visit the app". 
9. Provide a way to collect feedback
Allow users to leave feedback in your changelog. You can do this by providing a comment section or a link to a survey.  Feedback lets you know how users feel about your product changes – information that will be useful to you and your team when making product decisions. 
Example of a good changelog
Loom
Loom has one of the most beautiful yet simple changelog pages. At a glance, it's obvious how well-organized it is. Changelog entries have been sorted into color-coded categories and dates so that users can quickly find specific information or follow the product's progress chronologically. 
A deeper dive reveals that the copy is simple and easy to understand. In this image above, notice how Loom used a screenshot to explain the new playback speeds feature, giving more context to the description. 
Best Changelog tool for SaaS
Releaselog allows you to create, edit and publish beautiful release notes in minutes. It's designed for busy SaaS founders and product managers who want to keep users engaged about the progress of their products. You can embed the changelog widget into your app so that users get notified while active in your product. Click here to get started today.
A weekly dose of insights to grow your SaaS.