Best Ways to Communicate with SaaS Users to Improve Customer Retention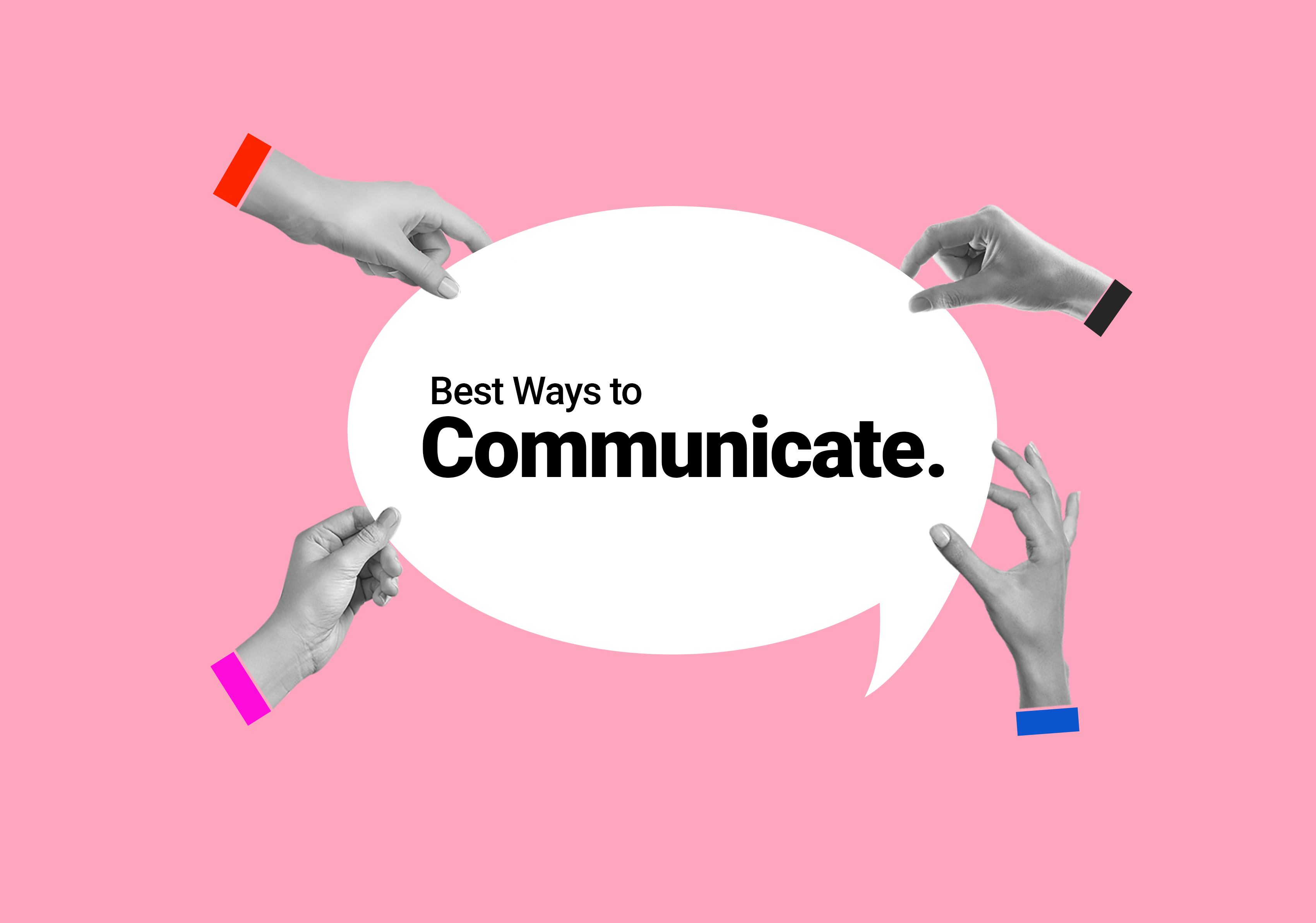 TL;DR
Good communication = positive customer experience = improved retention.
Effective communication involves two key things: (1) effective messaging and (2) listening. That means placing your customers at the core of your messaging and keenly listening to understand their requests and feedback. 
Companies that offer live chat communication experience better conversion rates.
Offer self-service support like FAQs and video tutorials for customers who prefer do-it-yourself solutions. 
Use UI feedback to provide meaningful interactions with user actions. For example, when a user hovers over a widget or a tab, it can trigger tooltips to give more info about it.
The way you communicate with your users affects their overall customer experience. Poor communication may leave customers frustrated or feeling that you don't care about them. Unhappy users usually lean closer to churning or switching to a competitor. Positive interactions, on the other hand, can help you earn their loyalty.
That's why you need the skills, knowledge, and infrastructure to communicate effectively with customers. 
We'll take you through the most effective ways of communicating with your customers. But first…
What is customer communication in SaaS?
Photo by Thirdman (Pexels)
Customer communication is about how you interact with and stay in touch with your customers. Effective communication makes you provide the best possible experience to users by engaging them using relevant channels, tools, and touchpoints.
For a SaaS company, this could mean emailing out announcements on new features, onboarding new users with a product walkthrough, or offering customer support over the phone. 
Why is customer communication important in SaaS?
Customer needs change gradually over time. Your product also changes too. So if you want to keep them on for the long term, you have to make sure your product continues to meet their needs after they first sign up.
And to do that, you've got to be aligned with your customers throughout their entire journey with your product. That's why constant, respectful, and open communication is key. It's how you can understand your users and improve your product to be the perfect fit for them as their needs evolve.
When customer communication is done right, it adds to the overall customer experience, which can have a positive effect on your business. Here are some of them. 
Greater customer success
Your customers choose your product because they believe it can help them be successful in their jobs-to-be-done. Your job is to communicate with users to help them make their work even easier. Training materials, tutorials, webinars, and online workshops can all help them succeed in their business.
Higher customer retention
Effective customer communication can positively impact your ability to retain users. Positive experiences produce happy customers, and happy customers stay where they are. 
Boosted customer acquisition
The way you communicate with customers, such as your tone, response speed, etc, can leave them feeling valued and with good memories of their experience. When you exceed your customer's expectations, they're more likely to share that positive experience with others.
Boosts expansion revenue
Happy customers are happy spenders. If the way you communicate and interact with customers leaves them feeling satisfied, they'll be open to what more you can offer them. That usually means they upgrade to higher plans. They also become product advocates and invite their colleagues to become users, boosting your expansion revenue. 
Improved conversion rates
Keeping users satisfied throughout their user journey should be one of your priorities. Satisfied trial users will be happy to convert. And happy paying users won't have a problem upgrading to a higher plan. Communication can help pave the way.
Avoiding brand damage 
One negative review can be enough to damage your brand's reputation and hurt your business. So ensuring customers are happy by giving them a positive experience is something you can't take for granted. 
Avoid loss from refunds
Good communication can help prevent customer complaints that could lead to refunds and take up customer service resources.
Elements of Effective Customer Communication
Two elements are crucial if you want to communicate effectively. 
Effective messaging
What you say and how you say it affects how users perceive and relate to you. Customers love to feel valued, so place them at the core of your messaging. In other words, make it about them, not you. For example, use your changelog to show how your product update benefits them. 
Effective listening
Communication is always a two-way affair. When a user reaches out with an inquiry or issue, respond quickly and stay involved in the conversation. But don't be in a rush to reply. When they're done talking, ask clarifying questions to better understand your users' concerns. 
This also applies to "social listening," which tracks social media for customer feedback or mentions of your brand to get valuable insight into how users feel about your product or brand.
When do you communicate with customers?
User communication is a big deal at every stage of the customer journey, including onboarding. Right from the moment they start using your product, you want to build a connection and interact with them.
Some customers might need a helping hand, some advice, or a few tips and tricks to get comfortable with your product's features. 
Always remember to continue engaging with your clients. Keep interacting with them even after they're done onboarding to show that you genuinely care about their experience. Here are some more instances to communicate with your users. 
When: 
You're launching new features
You've made significant product updates & changes
You want to re-engage inactive users
You want to retarget churned trial users
You want to get current users to upgrade
The relationship between a customer and a company thrives on good old-fashioned communication. Make sure each message you're communicating is valuable, timely and relevant to your customers.
Channels for communicating with SaaS users
Using multiple communication channels is the most effective way to provide a great customer experience. 
For maximum impact, use the right channels for the right occasions for the right user. The right channels are the ones that your users prefer. It may differ from user to user. And sometimes, different user personas will require different channels.
On that note, here are eight channels that are effective for communicating with your users.
#1 Live chat
Live chat allows customers to get quick answers to their questions, receive support, and resolve issues without waiting on the phone or sending an email. A study shows that 41% of users expect live chat on your website so try to take advantage of it.
Some benefits of live chat are:
Increased customer engagement: Customers prefer live chat because it's a low-friction channel that lets them quickly interact with staff to resolve issues. That means they're more likely to engage when they need to. Also, with web monitoring tools, your staff can proactively reach out to users at key interaction points with your product.
Improves customer satisfaction: Live chat gives customers a fast, convenient way to get the help they need. This improves their overall experience with a business. Live chat provides the highest levels of customer satisfaction compared to email and phone.
Competitive advantage: The speed with which live chat resolves customer issues can give you the edge over competitors who don't have that service. 
#2 In-app messaging
Features like tooltips, notification feeds, modals, and slideouts communicate with users of your product in context.
In-app messaging is beneficial for many reasons:
Tooltips guide users through their user journey with little friction. They're very effective in user onboarding. You can also use them to prompt users about features that are hard to find.
Modal windows can be used to send time-sensitive alerts, such as trial periods coming to an end. You can use them to announce new features or offers in your app.
Notification feeds group important notifications in a place that users will easily notice.
Slideouts are easy attention-grabbers and are often used to gather user feedback or prompt them to take action
#3 Standalone changelog site
A dedicated changelog site allows users to easily access your release notes to find relevant information on updates and changes to your product. Simple changelog tools like Releaselog help you publish release notes in minutes.
#4 Email
Email is effective for reaching users even when they're away from your SaaS app. 
You can use email to send updates on new features, welcome messages, onboarding instructions, tips on using your product, special offers, and subscription renewal reminders.
You can also send out monthly newsletters to share customer stories and testimonials to help you build a rapport with your customers.
#5 Calls
Phone calls are popular with enterprise SaaS users and customers with very high ARPA. They can be used in cases where visual options are unavailable. It's also a quick way to resolve issues.
Video calls are becoming popular due to the engaging nature of video. Companies use video calls to offer a more human touch through face-to-face conversations with users. You can use features like screen sharing for live product demos and walkthroughs.
#6 Chatbots
Chatbots are best used as virtual customer service representatives to handle common customer issues. They're effective because they're available 24/7 to provide quick responses to customer questions.
#7 Social media
Social media platforms like Twitter and LinkedIn are some of the best places for engaging users:
Facebook remains the #1 network with the most monthly active users.
LinkedIn is the #1 social network for generating B2B leads.
X (formerly Twitter) is a perfect platform for interacting with customers and for social listening purposes.
You can use your social media accounts like TikTok to post educational content and announcing product launches. The only downside to using social media is that you have little control over what your customers post about you.
#8 Website blog
A blog is one of the most common brand assets. SaaS companies typically use their site blog as an information hub to educate current users and attract new users. Examples of content include articles, tutorials, use cases, testimonials, and case studies to demonstrate the value of your product.
Best practices for effective customer communication in SaaS
As we've discussed, communicating well has an impact on your customer retention. Here are a few best practices to help you enhance your customer communication. 
#1 Use segmentation to personalize communication
Zendesk reports that 68% of customers expect personalization whenever they reach out. Segmentation can be based on different characteristics, such as:
industry 
personas
in-app actions by users
use cases or jobs-to-be-done
in-app roles (admin roles, etc.)
Personalization can take many forms, like addressing users by their names or adapting the messaging to different locations or languages. The more touch points you can personalize, the more meaningful the experience will be for customers. 
#2 Set and track customer communication metrics
As you know, what gets measured gets managed. Tracking your communication metrics will show you what's working and what needs to be worked on. 
Here are some of the most critical user engagement metrics to measure:
First response time: Measures how long it takes an agent to respond to a customer support ticket. A long response time hints at a slow, inefficient support process.
Average resolution time: The average time it takes for a support agent to solve a problem.
Customer satisfaction (CSAT) score: How satisfied customers are with your product or the customer service they receive. Customer satisfaction information can be gathered through surveys. Your score indicates the effectiveness of your customer communication strategies.
Net Promoter Score (NPS): This metric measures the likelihood of a user referring your brand to others by word-of-mouth. You can calculate the NPS score by asking customers to rate their likelihood of recommending the product to others on a scale of 1 to 10.
Channels used: The number of inquiries received from each communication channel (e.g., phone, email, live chat). This metric helps you understand which channels are most popular among your users. 
#3 Use positive language when communicating with customers
Train your customer success team to always use a positive and empathetic tone of voice, even if the customer is angry. Try to put yourself in the customer's shoes and understand why they feel angry. You also need to validate their emotions e.g. "That sounds frustrating".
#4 Provide meaningful interactions through UI feedback
User interface feedback refers to how your product responds to in-app user actions. It can easily turn a user's experience from a confusing one to a satisfying one.
For example, you can use tooltips to give more info about a UI element when the user hovers over it.
Check out how Notion uses high-contrast tooltips when users hover over certain page elements to provide further details as they explore the interface. 👇
#4 Implement self-service support solutions
Most customers, two-thirds to be precise, prefer do-it-yourself solutions to speaking to a customer support person. Put self-service support solutions in place to keep them happy.
Think about the common questions or issues your users might run into and create a resource hub to address these. This can be anything from FAQs to video tutorials.
#5 Collect customer feedback at multiple touchpoints
Each customer touchpoint is an opportunity to collect valuable feedback. It'll help you understand your customer's issues and product experience. You can collect this feedback through NPS, in-app surveys, and social listening.
Use the feedback to improve your product marketing efforts and customer relationships.
#6 Respond to unhappy customers and offer solutions
Never underestimate how vocal and public your customers can be about a bad experience with a product. When an unhappy customer leaves, it affects both your retention and acquisition efforts. 
Worse, most customers won't inform you after a bad experience, so if you're lucky enough to get feedback, see it as a chance to work on the issue before other users have a similar bad experience.
Find out why they're unhappy. Most user frustrations usually stem from pricing, UX issues like missing admin functionality, or delays in reaching support. Offer fast resolutions and put measures in place to prevent such frustrations in the first place.
#7 Have a quick email response system
Typically, a 24-hour turnaround is the standard for email responses. However, if you think you need a bit more time to respond to customer emails, you can post your turnaround time on your "Contact Us" page. The key is to be transparent and help customers know what to expect when it comes to your communication.
Best customer communication tools on the market
Here are some of the best SaaS customer communication tools for different use cases:
How to Overcome Communication Challenges in SaaS
Every SaaS company will face some communication challenges. Customers could become frustrated because there's no seamless flow when different staff attend to their issues. But it could be because you're getting leads and customer service queries from ten different channels, and it's chaotic. You can't keep track of what's coming in and out. So they feed them with wrong or irrelevant information. 
But with the right approach and tools, you can overcome any communication challenge and provide a seamless customer experience. We recommend that you:
Centralize customer communication. Store your communications on a central platform and let your team collaborate on it so that you can give a more seamless experience.
Invest in AI-powered customer service tools.
Let your messaging be very clear. Clearly spell out the action the customer should take in a few sentences. Leave out any information that isn't immediately relevant…and the jargon too.
Avoid assumptions. Don't assume your customer knows what you want them to do. Ask questions if you need to.
Conclusion
In a highly competitive space like SaaS, it's essential to know how, when, and where to communicate with users. It's central to your customer's experience. If you're going to use multiple channels, make sure any information users communicate with you is in sync across all your channels to make the experience seamless and memorable for users.  
A weekly dose of insights to grow your SaaS.