What is David Schmaier's Net Worth?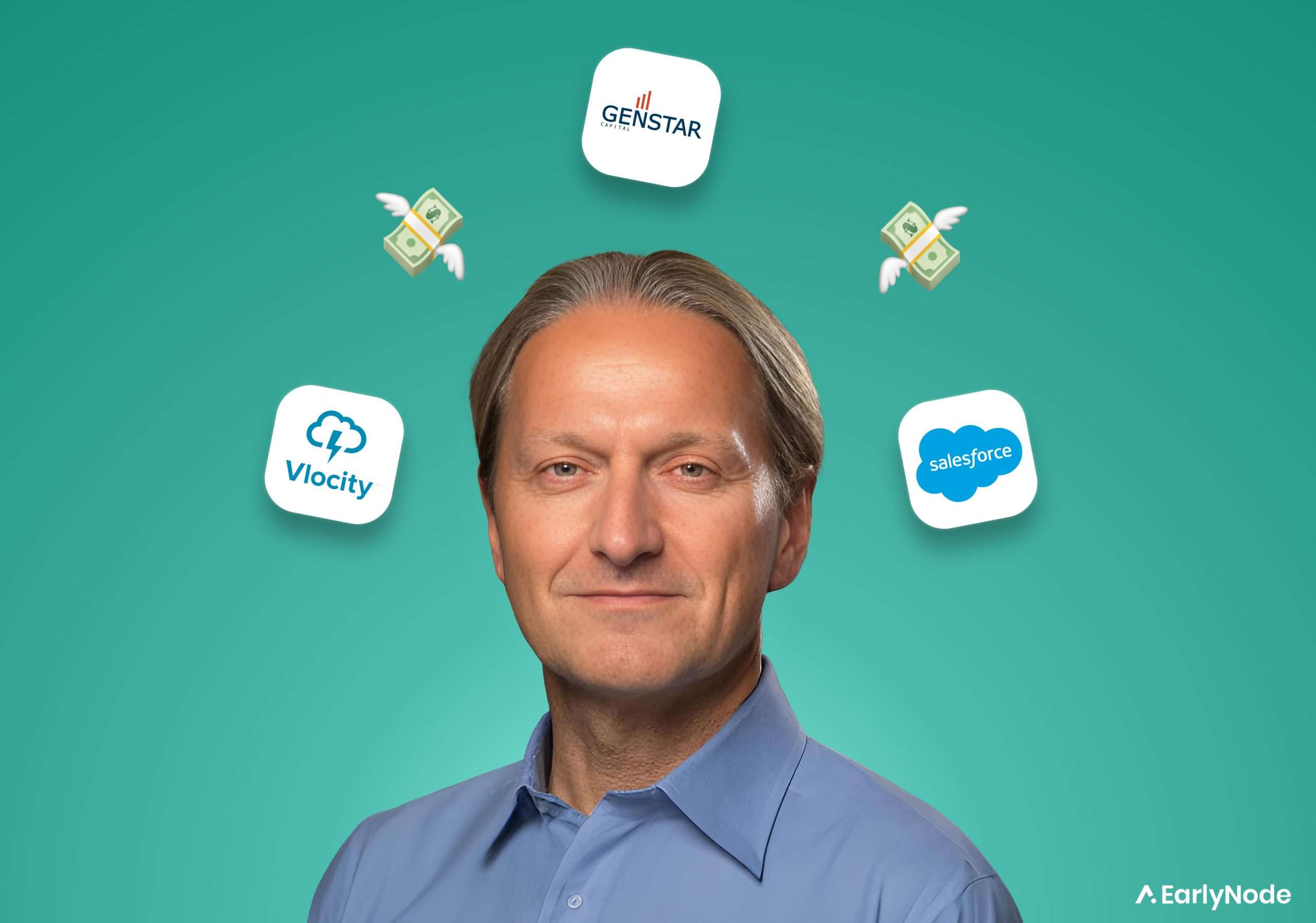 David has a net worth of upwards of $500 million, which comes mainly from the successful acquisition of Vlocity (a company he founded) and his stock in Salesforce.
In the past three decades, David has earned himself a successful career as a top executive in some leading software companies. Aside from that, he is an entrepreneur, board member, and investor. 
Education
David Robert Schmaier was born in October 1963. While growing up in San Francisco, California, he wanted to pursue a career in technology. In 1981, he enrolled at Rensselaer Polytechnic Institute to pursue a bachelor's degree in Mechanical Engineering and Economics.
He worked briefly for two years before earning his MBA in General Management and Entrepreneurship at Harvard Business School.
Career
Before joining Salesforce, David started his career in 1985 as a strategy consultant at Braxton Associates, an investment firm based in Boston, Massachusetts. 
Early Days at Oracle and Siebel
He dabbled in marketing and sales at Oracle Corporations from 1989 to 1993 before joining the founding team at Siebel Systems as an executive vice president. He spent more than a decade at this organization working on a revolutionary Customer Relationship Management (CRM) software later acquired by his former employer (Oracle). 
At Siebel Systems, David took a great interest in CRM software and industry-specific applications. He helped grow the company from the idea stage to 8,000 employees, $2 billion in revenue, and a successful acquisition.
The Big Leap
At this point, David was becoming a force in the CRM, cloud, and software space. His next challenge was at TravelClick, a leading provider of cloud-based revenue-generating solutions to independent and chain hotels. David did his magic again and helped triple the company's customer base in 2007.
In 2009, he got an offer from an emerging enterprise Artificial Intelligence (AI) software provider called C3.ai. At C3, he served as Chief Operating Officer and later a strategic advisory board member from 2009 to 2014. The proven C3 AI Suite provides comprehensive services to build enterprise-scale AI applications more efficiently and cost-effectively than alternative approaches. 
Vlocity is Born
In 2013, David attended a Dreamforce Conference, an annual software event that brings together the Salesforce community. He was fascinated by two things:
The size and scale of the Salesforce ecosystem and 
The fact that many applications at the expo were horizontal cross-industry apps. There was no vertical industry-specific application at the expo.
That was when he hatched the idea of creating a vertical industry-specific application. In 2014, David and his friends launched Vlocity. Vlocity is a software solution that helps you modernize your business, save time, and lower costs.
Vlocity started in partnership with Salesforce, a global leader in CRM solutions. David and his team decided to build their product on the existing platform provided by Salesforce instead of spending hundreds of  millions of dollars on developing a new one. 
Within a few years, Vlocity became Salesforce's fastest-growing and one of its largest software partners, earning them a spot on the Forbes Cloud 100 list three times in a row (2017, 2018, 2019).
David Schmaier at Salesforce
Vlocity was acquired in June 2020 by Salesforce for $1.33 billion, and David Schmaier now serves as president and Chief Product Officer at Salesforce. Salesforce is the number one software company that helps other companies connect with their customers in an entirely new way by leveraging cloud-based technology and CRM.
At the Dreamforce Conference 2022, the world's largest technology gathering, David Schmaier led the Salesforce team in launching a new data platform called 'Genie,' which can connect customer data and handle real-time issues.
David Schmaier's Salary
David Schamaier's salary is around $503,500 per year. The average Salesforce executive's salary is $208,679 a year. 
Highlights
Took Siebel Systems from idea to 8,000 employees and $2 billion in revenue
Served as Strategic Advisory Board member for C3.ai, Genstar Capital, Inxeption, and others
Helped TravelClick triple their customer base and was acquired for $930 million (3.9x return on invested capital and 25% IRR)
Founded Vlocity, a three-time Forbes Cloud 100 winner (2017, 2018, 2019)
Sold Vlocity to Salesforce in 2020 for $1.33 billion
Best Quotes by David Schmaier
In five years, how much software will be in the cloud? I think all of it!
The companies with the best data and AI will always win because that translates into a better customer experience.
The future is going to be filled with amazing and magical customer experiences.
PS: If you're interested in more profiles about other inspiring tech and business pioneers, simply scroll down for recommendations.
A weekly dose of insights to grow your SaaS.