Who are the Members of the PayPal Mafia?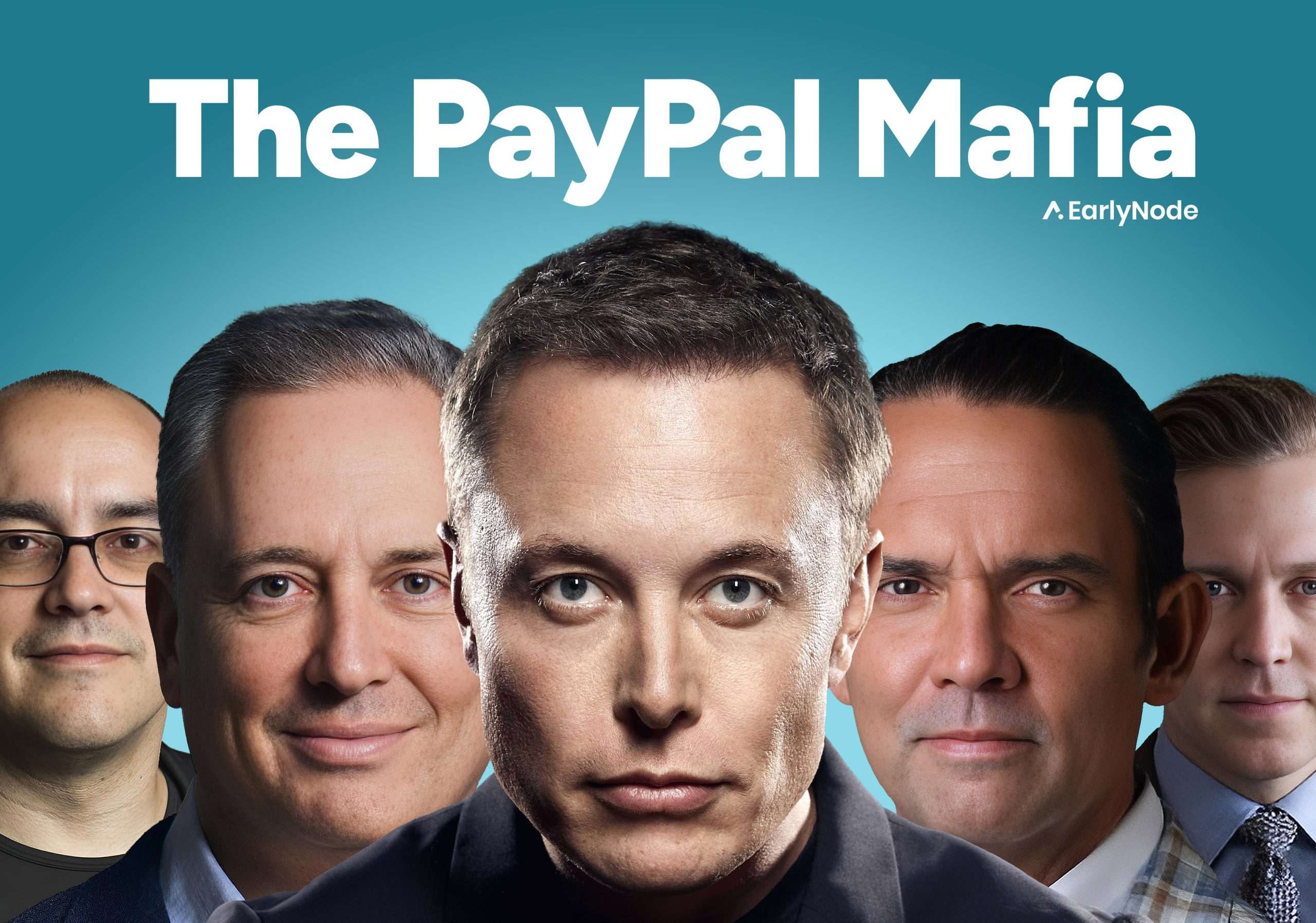 What is the PayPal Mafia?
The "PayPal Mafia" is a group of entrepreneurs, including ex-employees and founders of PayPal, who have gone on to establish or advance other technology companies like Tesla, Inc., LinkedIn, Palantir Technologies, SpaceX, Affirm, Slide, Kiva, YouTube, Yelp, and Yammer.
Many of these geniuses have one thing in common aside from being ex-employees or founders. They either attended Stanford University or the University of Illinois Urbana–Champaign during their academic careers.
The history behind the name
PayPal started as a money-transfer service provided by Confinity, a company started by Max Levin and Peter Thiel. It was later bought by Elon Musk's X.com in 1999. X.com eventually changed its name to PayPal and was acquired by eBay in 2002.
After eBay acquired PayPal, the original employees faced difficulties adapting to the company's traditional corporate culture. Within four years, only 12 out of the first 50 employees remained with the company. 
Despite the end of their previous partnership, the ex-employees continued to maintain social and business connections. Many of them eventually came together to start new ventures and start-ups.
In 2007, an article in Fortune magazine featured a group photo of former PayPal employees dressed as gangsters and used the phrase "PayPal Mafia" in its headline. The term became popular, and the group was stuck with the nickname.
That brings us to the next question. How many people were in the PayPal mafia?
Members of the PayPal Mafia
A total of 22 members make up the PayPal Mafia. Let's have a look at each's profile below.
Peter Thiel
As one of the members who co-founded PayPal, Peter Thiel also served as its first CEO. After eBay acquired PayPal, Thiel earned $55 million from his 3.7% stake in the company. He then created the hedge Fund Clarium Capital where he invested $500,000 in the social network startup Facebook, purchasing a 10% stake and becoming its first external investor.
Thiel co-founded Palantir Technologies and Founders Fund. These two investment firms have made considerable investments in real estate, technology, and various branches of the U.S. government, including the military and police force.
Thiel's net worth is currently estimated to be $3.4 billion.
Max Levchin
PayPal's first CTO was Max Levchin. He also co-founded the company. He developed the company's anti-fraud technology. Levchin earned $34 million after PayPal's acquisition. He went on to invest in Yelp and establish two tech companies, Affirm and Slide. Later on, he sold Slide for $180 million to Google. 
Currently, Levchin has a net worth of approximately $3.3 billion.
Elon Musk
Elon is probably the most famous face in the group. In 1999, Elon Musk merged his financial services company X.com with Thiel's Confinity and became PayPal's biggest shareholder. When eBay acquired PayPal, Musk made about $165 million.
Elon Musk currently leads several successful tech companies, such as Tesla, which produces electric vehicles to promote sustainable clean energy, and SpaceX, which became the first private company to initiate a space program. 
The Boring Company, which drills tunnels beneath city real estate to address traffic issues, and Neuralink, which is working on creating the first commercial brain-machine interfaces, are 2 of his other companies.
Elon Musk's net worth is currently estimated at around $300 billion.
David O. Sacks
David O. Sacks was PayPal's initial COO. He later established two successful ventures, Geni.com, a genealogy website, and Yammer, a communication application for workplaces.
Microsoft purchased Yammer for $1.2 billion in 2012. He also co-founded a venture capital firm named Craft Ventures. He has invested in companies such as Facebook, Airbnb, Scribd, Palantir, Slack, Affirm, and OpenDoor. 
It is estimated that David O. Sacks has a net worth of $200 million.
Roelof Botha
Roelof Botha, a former CFO at PayPal, played a critical role in negotiating PayPal's sale to eBay. Currently, he is a partner at Sequoia Capital, a venture capital firm, and directs 13 companies, including Tumblr, Evernote, Xoom, and Jawbone.
Roelof Botha's net worth is estimated to be over $300 million
Dave Mclure
Dave McClure spent four years as Director of Marketing at PayPal before joining Founders Fund to work with Thiel. Later, he founded his investment firm, 500 Startups, where he has invested in almost 2,000 startups across 60 countries. Some of his successful investments include Udemy, Credit Karma, and TalkDesk.
McClure is widely recognized for his blog 500 Hats, which focuses on venture capital finance. 
His net worth is estimated to be around $10 million.
Keith Rabois
Keith Rabois held the position of Executive Vice President of Business Development, Public Affairs, and Policy at PayPal. Following PayPal's sale, he joined LinkedIn as Vice President of Business and Corporate Development.
In addition, he has held roles at various companies such as Slide, a media sharing company owned by Max Levchin, Square, a mobile payment platform founded by Jack Dorsey, as well as Yelp, Scribd, and Xoom.
He became a partner at Thiel's Founders Fund in 2019 and is currently worth over $1 billion.
Steve Chen
Before co-founding YouTube with Chad Hurley and Jawed Karim, Steve Chen was the Head Engineer at PayPal. He later became the CTO of YouTube.
When Google acquired YouTube, Chen was granted approximately 700,000 shares of Google. These shares are now held in a trust and are estimated to be worth around $2 billion. 
In addition to his Google shares, Chen may have other investments. His estimated net worth is around $500 million.
Jack Selby
Jack Selby served as PayPal's Senior Vice President and was responsible for corporate and international operations. He became an angel investor in Musk's SpaceX and Levchin's Affirm after PayPal was sold. In addition, he provided funding for movies like "Fastball" and "Act of Valor."
Jack Selby's net worth is around $50 million.
Premal Shah
After working as a Product Manager at PayPal for six years, Premal Shah left the company to become the president of Kiva, an international non-profit organization that links students and entrepreneurs in need with online investors. So far, Kiva has helped raise over $1 billion for their charitable endeavors.
Shah is currently directing several non-profit organizations, such as Change.org, the Center for Humane Technology, and VolunteerMatch. He is also one of the co-founders of Renewables.org, a renewable energy investment platform.
His estimated net worth is around $7 million.
Reid Hoffman
Reid Hoffman was the Executive Vice President responsible for external communications and crisis management at PayPal. He left PayPal in 2002 to co-found LinkedIn, which was later acquired by Microsoft, where he now serves on the board of directors.
Hoffman has invested in more than 80 tech and real estate companies, such as Airbnb and Coda.
His net worth is estimated to be around $2.4 billion.
Ken Howery
Ken Howery served as PayPal's CFO from 1998 to 2002. Following the acquisition of PayPal, he briefly worked at eBay as the Director of Corporate Development.
He co-founded Founders Fund with Peter Thiel and Luke Nosek in 2005. The fund has invested in many successful companies such as Airbnb, Spotify, Lyft, and Stripe. 
In 2019, he was appointed as the U.S. Ambassador to Sweden. 
Ken Howery's net worth is around $1.5 billion.
Chad Hurley
Chad Hurley, was the original Web Designer of PayPal and was also responsible for creating its first logo. He co-founded YouTube alongside Karim and Chen after leaving PayPal. At Youtube, he developed the company's sharing and tagging features. 
The acquisition of YouTube by Google resulted in Hurley receiving more than 730,000 Google shares.
His net worth is approximately $400 million.
Eric M Jackson
Eric Jackson served as a Marketing Executive at PayPal before being hired as the Chief Executive of WND Books. He then co-founded CapLinked, a secure data storage and file-sharing company.
Jackson gained fame from his book "The PayPal Wars," which tells the story of the early days of PayPal. 
His exact net worth is currently unknown.
Jawed Karim
Jawed Karim is one of the first engineers of PayPal who created their real-time anti-fraud measures. Later, he joined forces with Chen and Hurley to co-found YouTube, initially serving as an advisor. 
Following Google's acquisition of the company, he received 137,000 Google shares.
In 2008, Karim established a startup called Youniversity to support students' business concepts. Additionally, he invested in Airbnb in its early stage.
As of now, his net worth is around $200 million.
Jared Kopf 
Jared Kopf became Peter Thiel's assistant at PayPal shortly before it was sold to eBay. He continued to work with Thiel at Founders Fund and Clarium, where he assisted in successfully investing in LinkedIn and Friendster.com.
After teaming up with Levchin, he co-founded Slide. Currently, he is the CEO of HomeRun, an online coupon depot. 
He has a net worth of approximately $140 million.
Andrew McCormack
Andrew McCormack also assisted Peter Thiel at PayPal and was instrumental in the company's successful IPO. McCormack continued to support Thiel by contributing to the launch of Clarium Capital.
He is a partner at Valar Ventures, a venture capital firm he co-founded with Thiel, and owns a restaurant group in San Francisco.
It is estimated that his net worth is approximately $12 million.
Luke Nosek
Luke Nosek was a Vice President of Marketing and Strategy at PayPal. Later, he became a partner at Founders Fund, an investment firm founded by Thiel and Howery.
Nosek was an early investor in Musk's spacecraft company, SpaceX, and currently holds a position on the board of directors.
Luke Nosek has an estimated net worth of around $5 billion.
Russell Simmons
Russell Simmons previously held the position of Lead Software Architect at PayPal. He co-founded Yelp with Jeremy Stoppelman and acted as the company's CTO until 2010. However, he eventually desired to travel more and transitioned to an advisory role.
Jeremy Stoppelman
Before Yelp, Jeremy Stoppelman was the Vice President of Engineering at X.com, which later became PayPal. He left after the company was sold and co-founded Yelp with Simmons,convincing Levchin to invest $1 million in their business idea. Yelp's current dollar value is at $2.51 billion on the market.
Stoppelman's net worth is currently over $200 million.
Yishan Wong
Yishan Wong started as PayPal's Engineering Manager before becoming Facebook's Director of Engineering in 2005. He later became CEO of Reddit in 2012 but resigned two years later following disagreements with some board members.
Wong is an advisor at Quora and a co-founder of Sunfire Offices. He has been a contributing editor at Forbes Magazine since 2011.
Recently, he started Terraformation, a non-profit organization aimed at mitigating climate change through global reforestation projects. 
His net worth is valued at $5 million.
Scott Banister
Scott Banister was an early advisor and board member at PayPal. He also co-founded IronPort, a company focused on combating spam.
He invented the concept of paid search advertising through keyword auctions, which has become a key component of many Internet advertising businesses.
His net worth is approximately $5 million.
These are the earlier members and employees of PayPal, popularly known as the PayPal Mafia. All of the members have acquired a good amount of wealth over the years and are some of the richest men in Silicon Valley. 
Who is the richest of the PayPal mafia? 
That would be Elon Musk with a net worth closing $300 billion, making him one of the richest men in the world.
A weekly dose of insights to grow your SaaS.