Maddy Cross: VC Investor & Recruiting Expert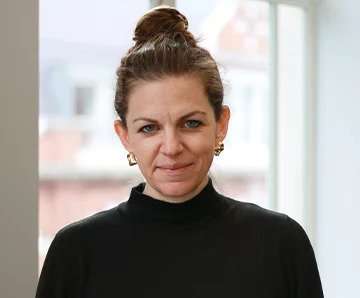 Maddy Cross is a Partner at venture firm Erevena, where she focuses on VC-backed B2B SaaS businesses. She was formerly the Talent Director at Notion Capital, a VC firm investing in European B2B SaaS companies at Series A stage. 
Education
Maddy holds a Bachelor of Engineering degree in Civil Engineering from the University of Bristol, where she was awarded the Deloitte, Haskins, and Sells prize for Business and Finance Strategy in Engineering. She also has an MBA from London Business School. 
Career
Maddy started her career in April 2009 as Head of Display Marketing at TotallyMoney, a UK fintech that helps people to improve their credit scores. She was there for a little over a year before joining Dapper Limited. She served as the Marketing Services Director at Dapper Ltd for nearly three years. 
In April 2013, she became Marketing Director at Moonfruit, one of the most popular website builders in the UK at that time.
While still doing her MBA, she joined Notion Capital as an intern, starting in the investment department. After her MBA in 2016, she became the interim Chief Operations Officer and CMO at Jo Wood Organics. She stayed in the role for close to a year, between September 2016 to June 2017. 
After this role, she pivoted into her new career of finding and managing talent. She joined Notion Capital – a £700m VC firm that mainly focuses on Series A investments in SaaS, cloud, and B2B businesses – full-time as Head of Talent from August 2017 till February 2021. During her time with Notion, she published one of the most comprehensive reports on how unicorn startups hire talent, called The Unicorn Trajectory. Startups still refer to her report when hiring talent. 
Cross is presently with Erevena Limited as a Partner. Erevena is a global executive search firm that helps high-growth, innovative companies identify and recruit Board and C-suite executives and assist them in building their teams.
Highlights
MBA from London Business School
Joins Dapper as Marketing Director
Joins Moonfruit as Marketing Director
Maddy becomes Head of Talent at Notion Capital, a £700m VC firm
Published The Unicorn Trajectory, a report on how startup founders hire talent.
Joins Erevena Limited as Partner.
Quotes
Hiring game-changers is like making a magic soup
The people who are outliers in terms of performance also want outlying compensation.
Do you want higher levels of effort in your organization than the industry mean? Then you'll need to pay more in some form of compensation, be it cash, equity, or other. 
Plan to hire. Don't hire to plan.
Finding a Talent Acquisition Manager is one among many hiring processes you'll have to go through. 
If you don't have a job description, don't start hiring.
No business has ever failed because they spent too much time referencing candidates properly, but many businesses have struggled because they hired people who weren't excellent at the job.
Building a fantastic team to propel you from Seed to Series A isn't rocket science, but it does require some rigor, some patience, and some planning.
A weekly dose of insights to grow your SaaS.