What is Chad Hurley's net worth in 2023? | Bio & Career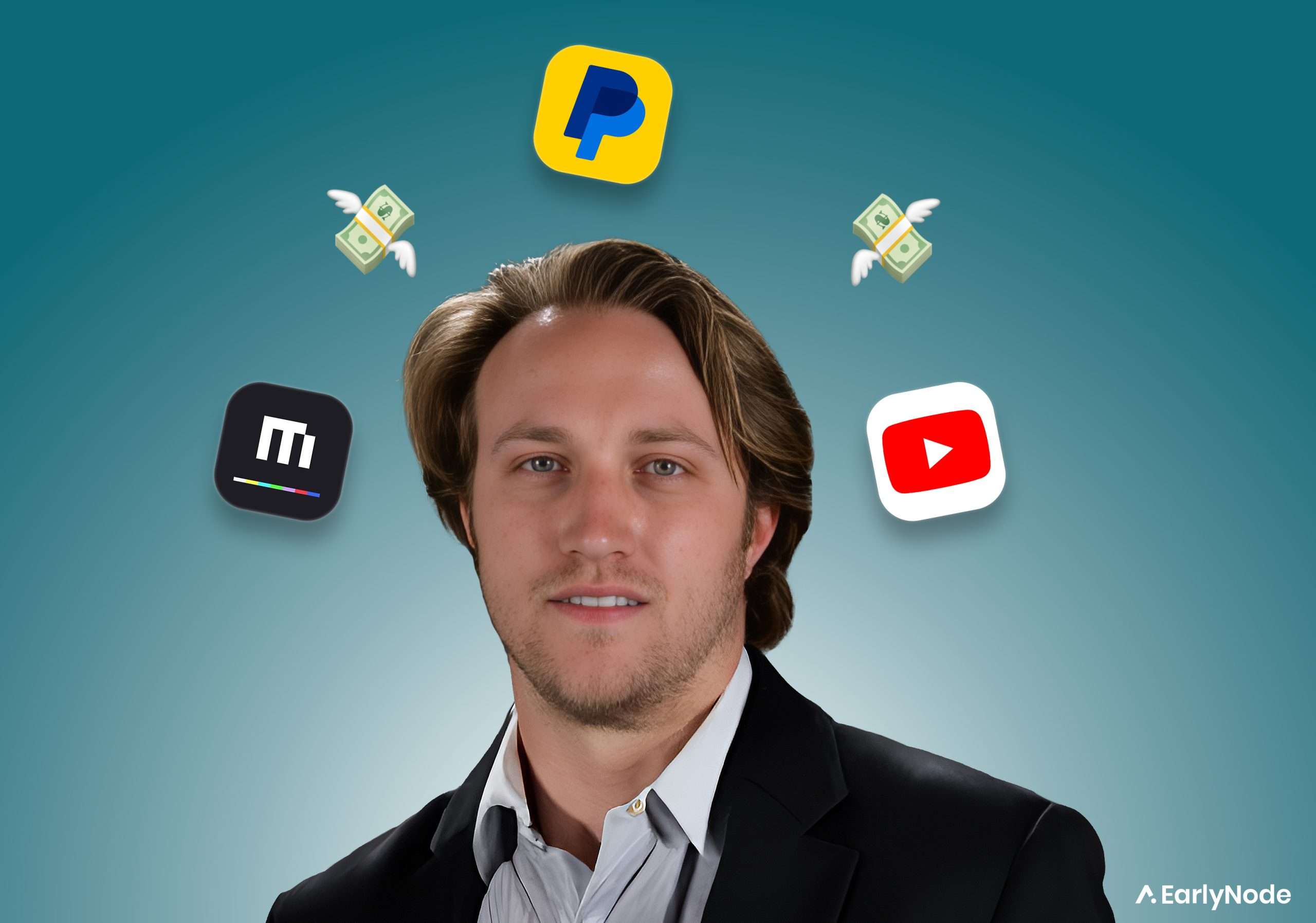 Highlights
Chad Meredith Hurley is an American tech whiz and entrepreneur. 
He's the co-founder and former CEO of YouTube. 
He's also the brains behind MixBit.
Hurley was part of eBay's PayPal team and the brain behind the original PayPal logo. 
Net worth
Chad Hurley's net worth is around $800 million as of 2023.
Early life
Hurley is the second child of Don and Joann Hurley, raised in Reading, Pennsylvania. From a young age, Hurley had a talent for the arts. However, during his high school years, he became intrigued by computers and electronic media and became a member of the Technology Student Association.
After graduating, he went to Indiana University of Pennsylvania to pursue his academic career. He earned a B.A. degree in Fine Art.
Career
Youtube
Chad, along with co-founders Steve Chen and Jawed Karim wanted an easy way to share videos online and thought people would like that too. And that's how the 2nd most visited website was born. 
YouTube was launched in beta in April 2005. In September of that same year, YouTube's first viral sensation was a Nike ad starring football legend Ronaldinho, which received one million views. The website they built quickly became the most popular online video platform in the world.
A  month after its creation, Sequoia Capital invested $3.5 million in YouTube, which led to a significant increase in its growth. Google soon became interested and ultimately acquired the platform for a staggering $1.65 billion, making it their largest purchase at the time. Chad remained as CEO after the acquisition, leaving Google in 2011.
Mixbit
Back in August 2013, Hurley kicked off a new venture called MixBit, an app for editing videos on smartphones. 
This app is pretty similar to other well-known short video apps like Vine, Instagram, and Vyclone. In August 2018, BlueJeans acquired Mixbit and renamed it Zeen.
Personal life
Hurley was married to Kathy Clark. However, their marriage ended in 2012. In 2020, Hurley got married again to Elise Walden.
Best Quotes by Chad Hurley
"People have video games. People have instant messaging, and the internet. People are spending their time in a lot of different places. We're providing a new place for [advertisers] to get in front of those users"
"I think video is a different experience. A lot of the brands that we're dealing with are brands that are trying to tell a story, [like] Coca-Cola and American Express. You can't tell those stories through text links or relevance. It's really about engaging people with something that's interesting to them"
"AI is just a feature. Granted, a very powerful feature that will replace many jobs and will ultimately kill us…but it's still just a feature. So don't forget to build a product before we all die!"
"The most underrated superpower of starting a social media platform? Not making yourself the star of the show."
A weekly dose of insights to grow your SaaS.