Top 10 Quotes by Andrew Chen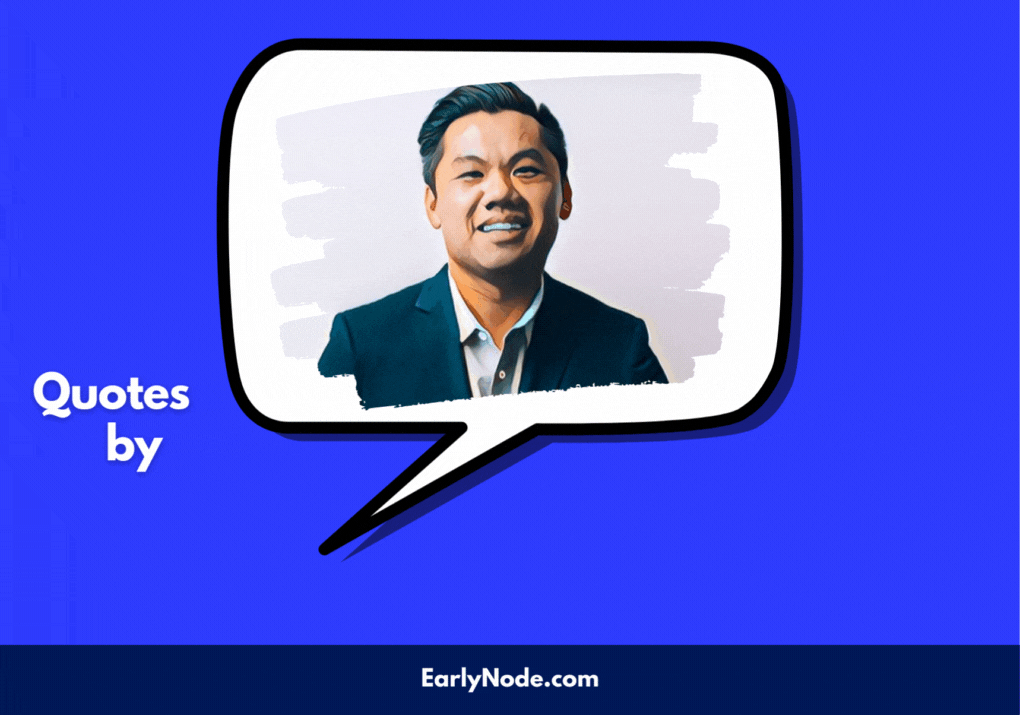 Who is Andrew Chen?
Andrew Chen is a partner at Andreessen Horowitz, a venture capital firm, where he focuses on games, AR/VR, metaverse, and consumer tech startups. He is an advisor for many startups and writes extensively on the subject of growth marketing and growth hacking.
He's also the author of The Cold Start Problem, a best-selling book featuring interviews from the founders of top tech giants like PayPal, Slack, Twitch, Clubhouse, Uber, Zoom, Tinder, Reddit, Airbnb, and more.
If you're interested: He published a free PDF version of his book The Cold Start Problem online. One of the founders he interviewed is David Sacks, who we introduced in a previous article.
Here are some of the best Andrew Chen quotes on startups, growth marketing, and more.
A startup is a company that is searching for a repeatable and scalable business model.
In the early days, it's all about learning and discovery. The only way to find a good business model is to try lots of things.
The biggest challenge for startups is to focus on execution while keeping an eye on the long term.
It's not about having the best product or the cheapest product. It's about having a product that can be scaled up.
Marketing is all about creating value for customers.
Growth hacking is all about using creativity and data to find new ways to increase the number of users or customers.
The key to successful growth hacking is to constantly test and experiment.
You have to be relentless in your pursuit of growth.
It's important to focus on the right metrics when measuring growth.
The most important thing for startups is to stay focused on their mission.
A weekly dose of insights to grow your SaaS.