Who is Andy Tryba, the serial founder?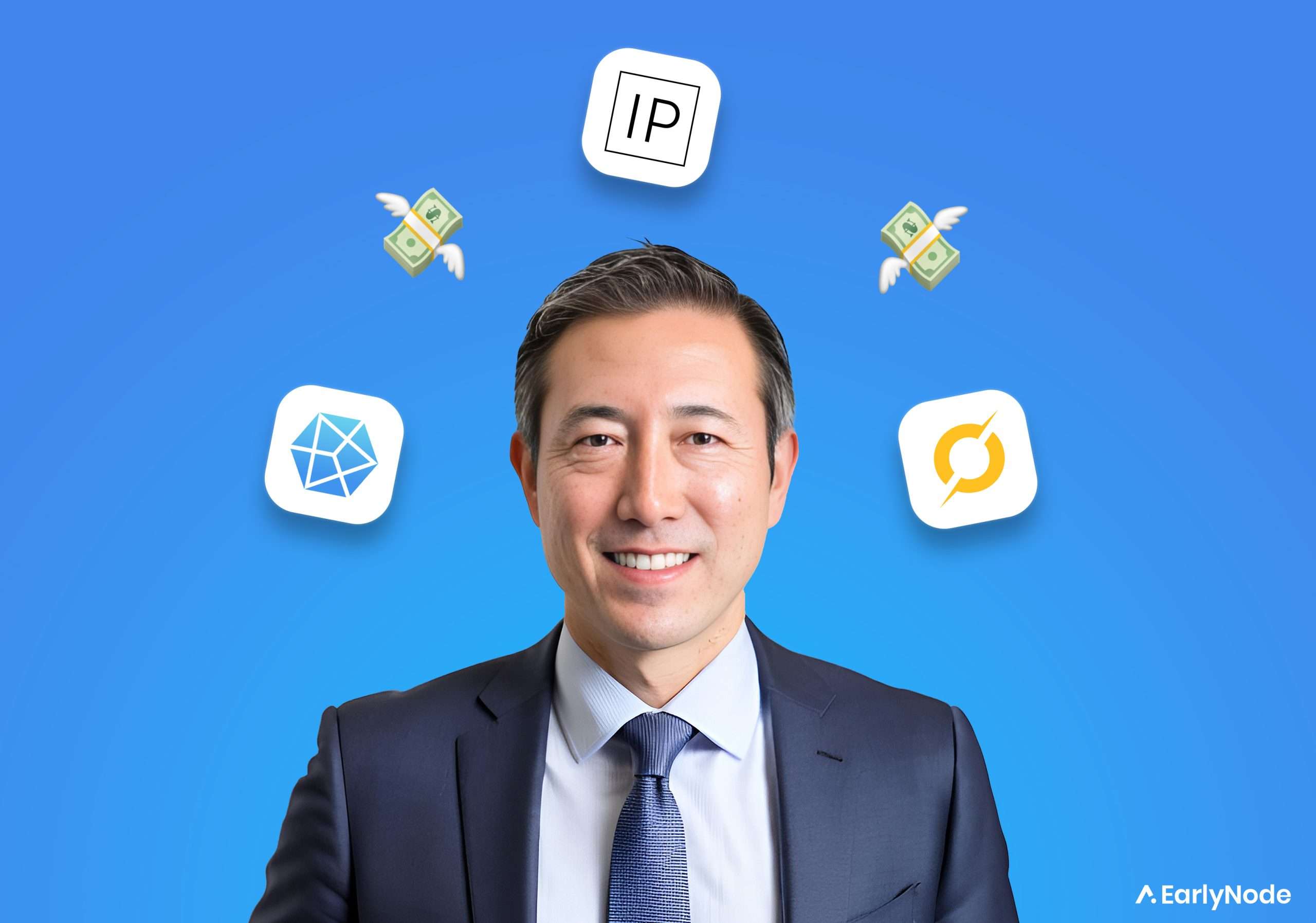 At a glance
Andy Tryba is a serial entrepreneur and investor. He's the founder of Ionic Partners, an investment firm that focuses on acquiring companies with stalled revenues, and Sparkrock, a SaaS-based ERP business application for Nonprofit and K-12 organizations. He's founded multiple companies, including Think3, RideAustin, and Crossover, the popular platform that remotely connects companies to the top tech talent.
Early Life
Tryba is a third-generation Japanese-American. He graduated with a B.Sc. in Engineering from the University of Illinois and has an MBA from Rice University in Houston, Texas.
Career
Andy Tryba began his 14-year career at Intel in 1999 as a Technical Applications Engineer. He rose through the ranks, ultimately becoming Director of Corporate Strategy. 
Interestingly, while at Intel, he started his first company, ExtendMD, which he sold to Orange Health Solutions in 2013. After Intel, he founded Crossover (also called Crossover for Work) in May 2014, a platform for finding, curating, and managing remote contractors and connecting some of the world's best tech talents to companies in the USA remotely. He left after ESW Capital acquired Crossover in June 2020.
He founded Think3, a one-billion-dollar private equity firm that allows SaaS founders to sell their startups to Think3 so they can start their next idea. Through Think3, Tryba became CEO of over 11 companies acquired by the firm between 2018 and 2020. Some companies are EngineYard, DNN Corp, MyAlerts, FogBugz, SLI Systems, Kayako, Agemni, and StreetSmart. ESW also bought this Think3 in 2020. 
In 2016, after Uber and Lyft left business operations in Austin, Andy's entrepreneurial eyes saw a great opportunity, leading him to start RideAustin, the world's first non-profit ride-hailing company. The app became hugely successful, recording over 3 million rides and paying drivers over $38 million. Unfortunately, RideAustin shut down operations in 2020 due to the Covid-19 pandemic.
He co-founded his current company, Ionic Partners, another private equity firm, in 2020. Ionic Partners has acquired Gigster and Sparkrock, two Texas-based companies. Andy was appointed the CEO of both companies. 
Andy served as President Obama's Jobs and Competitiveness Council advisor. He was a Board Member of Texas Central for 4 years. Aside these massive honorary achievements, Andy is still going strong. He's co-founded the Japanese non-profit organization, Japanese Heritage Academy, based in Austin. The JHA combines adaptive learning technology with Japanese heritage & software coding education. 
Highlights
Director of Corporate Strategy at Intel.
Co-founded ExtendMD. Sold to Orange Health Solutions in 2013.
Founded Crossover in 2014. ESW Capital acquires Crossover.
Founded Think3.
Think 3 acquires 11 companies. Andy becomes CEO of all of them.
ESW Capital acquires Think3.
Founded RideAustin in 2016. 
RideAustin clocks 3m rides.
Co-founded Ionic Partners, a $1billion private equity firm.
Ionic Partners acquires Gigster and Sparkrock. Andy appointed CEO of both companies.
Co-founded Japanese Heritage Academy.
Quotes by Andy Tryba
The best people in the world aren't in your Zip code.
The office is the new offsite – not a mandatory work location.
You are what you prioritize.
Remote management is a superset of traditional management. You have to learn the basics before the advanced class.
Culture isn't your kegerator – it's having kick-ass people on the team and how everyone's got each other's backs. 
Go out of your way to learn personal details and celebrate cultural differences.
Being a remote-first company is a bigger competitive advantage than most CEOs realize. Your legacy competition is spending cycles on 'how to do hybrid' while you're spending cycles building the best global team.
Product managers – build sexy products. Takes almost no additional cost – just a bit of creativity. 
PS: If you're interested in more profiles about other inspiring tech and business pioneers, like David Schmaier, simply scroll down for recommendations.
A weekly dose of insights to grow your SaaS.